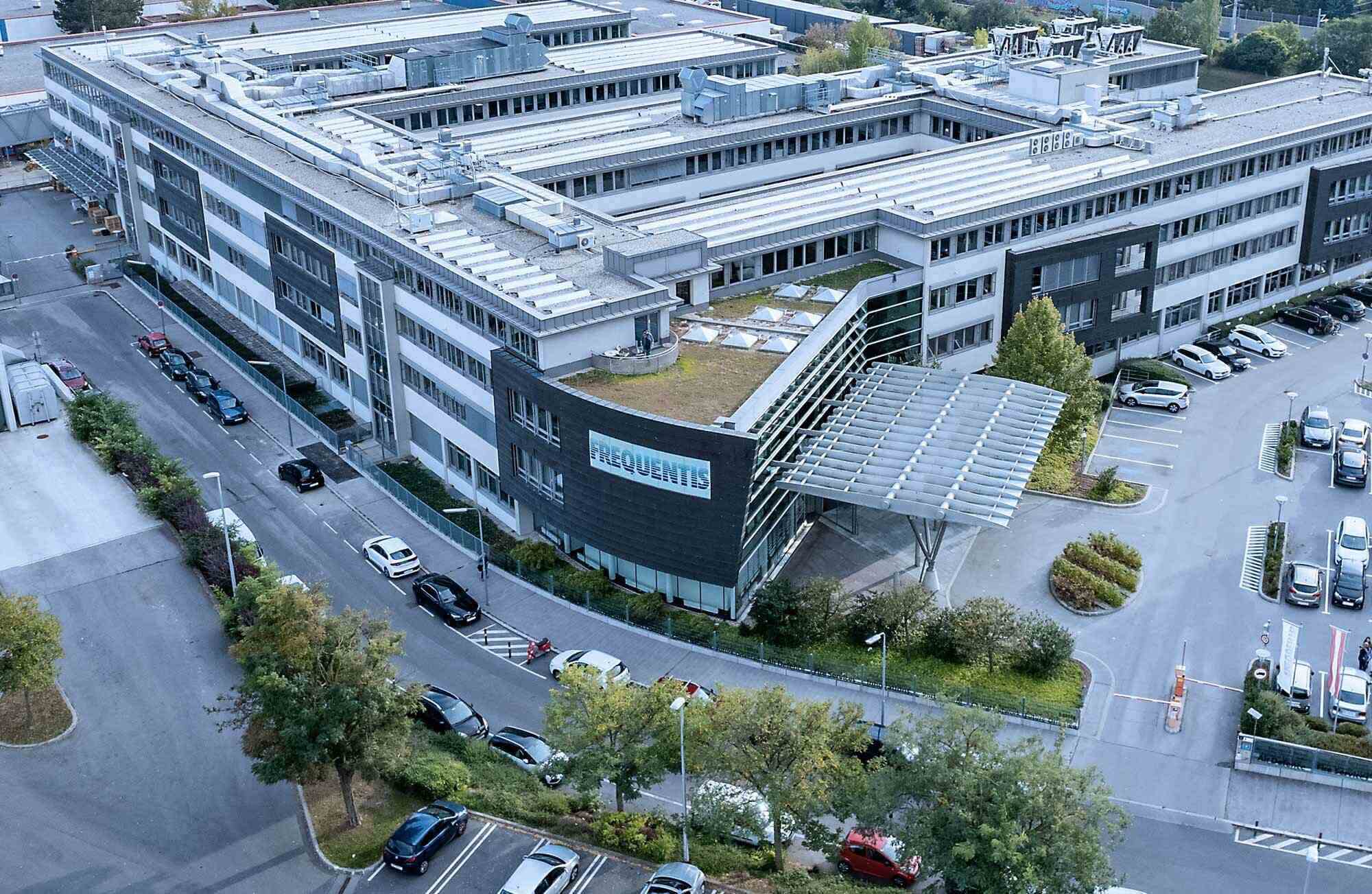 Places of work
Where is your future workplace? At the Frequentis headquarters in Vienna or at one of our international branches, like Australia? The choice is yours – on our job portal you can simply filter and select by location.
Your workplace is wherever you are at Frequentis. We provide all the equipment you need for remote working, e.g. in the home office or on business trips, but of course also in our offices.
The Frequentis headquarters in Vienna​
is easily accessible by public transport: Tscherttegasse underground station or Badner Bahn station Schöpfwerk and several bus lines serve nearby bus stops. Bicycle parking is available for employees who prefer to cycle to work.
offers you the option to reserve a parking space on Frequentis premises in advance by means of a parking app
is accessible
invites you to network with open-plan offices
has been spatially designed to suit our project-led organisation: areas for project teams, meeting rooms and phone cubicles offer the right environment for every type of activity
has had a photovoltaic system since 2014. This is one of numerous measures in the name of sustainability and careful use of resources.
Our beautifully designed courtyard and terraces are particularly popular with our employees and guests. 
An important pillar of health is nutrition
Especially in everyday working lives, this is a challenge which we are happy to support our employees in.
You are well catered for: in the company restaurant, four menus are freshly cooked daily (including vegetarian or vegan of course), and the Cafe Mozart offers snacks and delicious coffee. You can easily pay with your access card, which is topped up with a generous daily food allowance. You can also take the food from our company restaurant home with you.
Keep moving
Is taking an exercise break part of a healthy working day for you? Table tennis, table football or a personal training session in the exercise room – you can do it all at Frequentis.
​
​Frequentis worldwide
Frequentis employs people in more than 35 locations around the world. Find out more about some of our international places of work:
Open questions
Do you have any further questions about the application process, our careers or Frequentis as an employer? 

Videos
Join Frequentis – our CEO Norbert Haslacher has a message for you
FREQUENTIS turns 75: innovation and continuity for a safer world
Frequentis Corporate Video
Manage cookies