Emergency Services
The inherent high reliability of Frequentis products, combined with their failsafe, redundant and distributed design, ensures smooth operation for customers with mission-critical applications. The solution provides the unique capabilities and functionality required for day-to-day emergency response operations. It also provides the capacity needed to withstand the heaviest demands of a worst-case disaster scenario.
With an installed base of users in Europe, the Middle East, Asia and the United States, the company is serving some of the largest and most demanding public safety institutions in the world. During the 2012 London Olympics, the Metropolitan Police Service relied on the company to support the largest command and control centre in Europe, consisting of more than 600 working positions and 60,000 CCTV cameras in use for video surveillance. Three years later, the company´s voice communication solution integrating analogue and digital radio was used to support the G7 Summit at Schloß Elmau - the largest operation in the history of the Bavarian Police with up to 18.000 emergency services personnel protecting heads of governments while controlling demonstrations.
ASGARD is one of the most flexible and advanced voice communication systems for emergency services. The modular, fully software-based concept meets even the most complex communication requirements of small and medium-sized fire brigade and rescue control centres – including calls, telephony over ISDN and SIP, analogue and digital radio systems, as well as air and coastal radio. It also supports a wide range of popular messaging services, allowing the transmission of location details and images.
Emergency services require fast action, but also transparent documentation of all processes. ASGARD´s fully integrated, redundant documentation system can record - in addition to audio signals - all available information as well as meta data or eCall information.
ASGARD has a completely user-configurable interface and offers comprehensive integration with incident management systems. Its design offers maximum reliability and availability and enables seamless integration into existing and future infrastructures. ASGARD runs entirely on standard hardware on both the server and client side and is based on pure IP communication of all voice and signaling information.
The integrated command and control system (ICCS) brings together voice, video and data in support of NENA i3 (NG911), EENA LTD (NG112), TCCA and ETSI industry standards. Supporting seamless patching between multiple media – such as emergency calls, TETRA and LTE – is a key feature of the system. If desired, the company can integrate an end-to-end control centre solution – building on ICCS and working with partners – to include sensors, cameras, video and data analytics, mobile applications and even the furnishings for the centre itself.
The Frequentis multimedia integration platform 3020 LifeX™, the company´s latest ICCS, utilises a service-oriented architecture (SOA), combined with multi-tenancy capabilities, in order to support virtualisation of control centre operations in hosted data centre deployments. Virtualisation is not only about the ability to reduce costs for organisations under constant pressure to do more with less; it is - more importantly - about open standards, the integration of data across multiple systems, the ability to present this data in a consistent format across multiple agencies and – specifically for special events – to scale up or down the user clients on demand. Use of standard web-client technology enables key information to be presented on any mobile device with proper security authorisation, dissolving the physical borders of a control room.
Thorough documentation of all activities and events is a vital task for mission-critical control centres. The DIVOS logging system collects and archives phone and radio communication, while also capturing screens, giving operators and investigators easy access to securely stored information. DIVOS scales from single to distributed logging systems and provides powerful web services for full integration with other mission-critical information systems. As agencies evolve toward IP-based technologies for emergency call taking (NG112/NG911) and broadband radio communications (LTE), Frequentis is leading the way with innovative solutions that dissolve physical borders that currently define a control centre.
Client References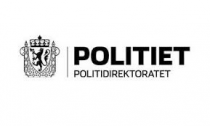 Nødnett – Norway

Improved Coordination and Communication for Norway's Emergency Medical Services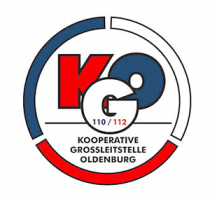 Oldenburg Joint Regional Control Centre

Communications System of the Zurich Cantonal Police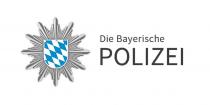 Bavarian Police: Successful implementation of Frequentis 3020 LifeXTM at the 2015 G7 Summit

Improved response times and resource management for Norway's fire services
Critical Infrastructure
Fully integrated communication solution
The ever-increasing demands on safety and transparency are posing new challenges for safety centre operators. With its fully integrated communication solutions, Frequentis addresses precisely these challenges in a solution optimised for industrial and aeronautical safety centres based on the ASGARD communication system.
Safety-critical information and communication in a control centre
ASGARD is one of the most advanced voice communication systems for critical infrastructure emergency and fire & rescue services. As a modular, fully software-based concept characterised by its flexibility, it meets even the most complex requirements of small to large industrial fire brigade and rescue control stations. The system's design offers maximum reliability and availability and enables seamless integration into existing and future infrastructures.
Professional communication management of critical infrastructure entities requires fast action, but also transparent documentation of all processes. ASGARD is a modular, fully software-based communication system developed specifically for this purpose. In addition to providing failure safety, it also offers vast possibilities for integration into existing and future infrastructures (alarm systems, sensors, etc.) thanks to its flexible open design. The extensive requirements of a safety management authority of an industrial company or airport are incorporated into the modern system design. A key feature is the flexible integration of numerous safety management system functions. The system is based on the Asterisk platform and supports all of the typical telephony features of a future-oriented communication solution. It runs entirely on standard hardware on both the server and client side. ASGARD is based on pure IP communication of all voice and signaling information.
Public Safety Videos
Frequentis Public Safety has been supplying emergency services organisations with highly reliable, easy-to-use control centre solutions for more than two decades. As communication technology evolves toward more open and multimedia-oriented standards and platforms, Frequentis is leading the way in defining and implementing them through active participation in industry organisations, such as EENA, NENA, APCO and TCCA. 
To watch the videos, click the play button on the preview picture.
Furthermore, you can find all videos on the Frequentis YouTube channel. 
Frequentis LifeX Public Safety Platform
Life X enterprise, communication and collaboration platform for Public Safety control rooms.
Case Study: Düren District Control Centre (Kreisleitstelle Düren)
The fully-redundant VoIP communication system ASGARD guarantees professional communication management for fire and emergency services control centres thanks to its high reliability, as well as flexible integration with existing infrastructures. We visit the District Control Centre in the new building of the Düren ambulance service in Kreuzau-Stockheim (Germany) to experience ASGARD firsthand.