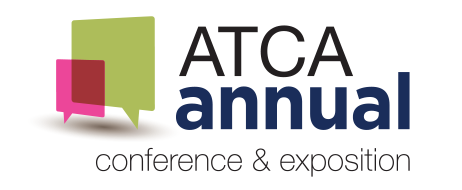 ATCA annual conference & exposition
National Harbor, MD, United States of America
Frequentis will again attend the Annual Air Traffic Control Association (ATCA) Convention and Exhibition providing us an opportunity to meet, share information, discuss common issues and concerns about the market, and display our company's expertise and products. 

Join us at Booth 329 from September 30 through October 3 to learn more about our support for FAA, DOD, NASA and other organizations in the Air Traffic Management community.  We plan to show demonstration systems supporting future enterprise networking solutions, premiere gateways and IP management solutions, our trademark world class voice switching system solutions, integrated remote virtual tower, and more.
Remote Virtual Towers continue to become a reality and we'll give you a glimpse of the future at work today

ATM-grade Networks based on Software Defined Networking (SDN) enabling future enterprise network solutions

Surveillance and Message Handling supporting nationwide technology refresh solutions

Unmanned Aerial Systems (UAS) solutions and UAS Traffic Management (UTM)

Voice and Data Communications, Switching and Recording

Global participation in industry standards and requirements development and examples how our employee experts provide solutions for Air Navigation Service Providers and agencies worldwide.
We can also arrange for technical meetings at our offices in Columbia, Maryland after the ATCA showcase event, so please reach out by email or stop by the booth to schedule a tour our new Technology Innovation Center. Join us to meet with the Frequentis USA team, experience the latest technology applied to the FAA and global communications networking and solutions right here in your backyard.