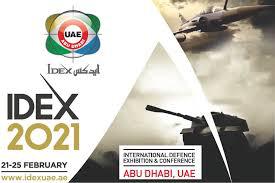 IDEX 2021, booth C4-008
IDEX is the only international defence exhibition and conference in the MENA region demonstrating the latest technology across land, sea and air sectors of defence. It is a unique platform to establish and strengthen relationships with government departments, businesses and armed forces throughout the region.
Frequentis is very proud to exhibit at IDEX 2021 taking place from 21 – 25 February 2021 and showcase how your organisation can benefit from our latest products and solutions.
We are preparing at full speed for an exciting trade show. Do not miss the chance to get in touch with one of our experts and enjoy a deep dive on our static, deployable or mobile secure communication solutions. We will demonstrate our expertise and capabilities in mission critical control center solutions.
We invite you to join us at the AMS Mission Sustainment booth #C4-008 for an exclusive exchange.
Please get in touch and book your private appointment today. 
We look forward to see you there.