As a leading provider in the aviation industry, we offer a comprehensive portfolio of innovative solutions that cater to the diverse needs of airspace operations. With our OneATM approach, we focus on integrating these products to unlock additional operational benefits and drive efficiency.
At the heart of our technological ecosystem is MosaiX, our unified platform. It seamlessly brings together our solutions, enabling enhanced collaboration and efficiency in air traffic management. Our goal is to provide a seamless experience, empowering our customers to navigate the future of aviation technology with confidence.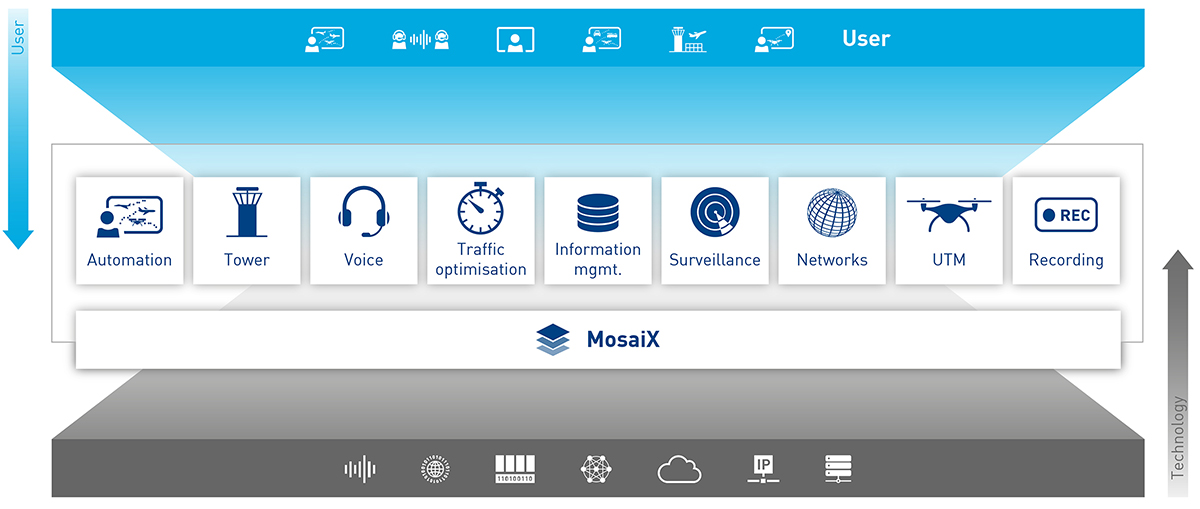 Explore our range of cutting-edge technologies and discover how Frequentis is shaping the future of air traffic management. Join us on this exciting journey and experience the power of seamless integration with Frequentis and MosaiX.