Operations Communication
Railways around the world are leaving decentralised ways of working behind, moving toward consolidated control centres rather than relying on individual controllers at local train stations and signal boxes. Traffic management is being introduced and efficient cooperation of all stakeholders is key. Up-to-date operational data supports this collaboration, enabling railway controllers to seamlessly and efficiently manage operational resources, make better informed decisions, and communicate more precisely in every situation.
To achieve the required standardisation and centralisation, railway infrastructure companies must overcome a few common challenges – finding solutions that meet the needs of various current and future roles within the organisation, integrating with existing ecosystems, being ready for future add-ons, and the ability to be implemented with minimal disruption to live systems. With its fixed-terminal system platform, Frequentis can help to overcome these obstacles, migrating toward Future Railway Mobile Communication System, and facilitating any digital radio network for unified communication.
Operations Communication Manager: Revolutionising the working position
The Operations Communication Manager (OCM) delivers the tools to support a next-generation working position for railway controllers. OCM unifies communications within a single Frequentis Audio Hub and a role-specific user interface.
On track for smooth railway operations
Break down the silos of applications in railway operations to enable new levels of efficiency, safety and service continuity. By aggregating all relevant information that controllers need to ensure smooth railway operations within a single user interface, the Operations Communication Manager enables a user experience of a new kind.
Client References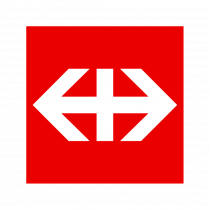 SBB – Switzerland

Wiener Linien

Irish Railways
Incident and Crisis Management
Towards centralised operations
The ongoing shift from decentralised to centralised operations requires a holistic solution tailor-made to the needs of railway operators that connects all relevant stakeholders and streamlines their incident management workflow. Based on a comprehensive product suite, this solution leads the operator through incidents and emergencies, instantly identifying internal and external stakeholders, automating and streamlining the communication process, while also logging every activity to satisfy legal requirements.
Efficient and effective incident handling
The Incident and Crisis Management solution introduces a resolution workflow based on the time, location and classification of the occurrence in order to allow operators in the control centre and staff onsite to efficiently handle planned events, operational and technical incidents, as well as emergency and crisis situations. Supporting centralised and decentralised incident management structures, this solution also ensures safety management system compliant handling, as well as documentation and reporting of incidents. It is the right choice for any railway company looking for a cost-effective tool that can be deployed within a short timeframe.
Together with CNS Solutions, member of the Frequentis Group, we make efficient and effective incident handling happen.
Public Transport Videos
How is Frequentis supporting railway organisations and railway infrastructure operators to resolve incidents and boost operational performance? Find out...
To watch the videos, click the play button on the preview picture.
Furthermore, you can find all videos on the Frequentis YouTube channel. 
Incident & Crisis Management for Railways
Discover how Austrian Federal Railways, ÖBB, and Sydney Trains have achieved successful incident management through centralsation and cooperation, allowing them to increase the speed at which incidents are resolved. The Frequentis Incident and Crisis Management solution is a combined information, alerting and recording tool for the operational management of incidents and emergencies. It leads the operator through events, instantly identifying internal and external stakeholders, automating and streamlining the communication process so that disparate teams can work together. It also logs every activity to satisfy legal requirements.
Frequentis Public Transport: Keeping railways on the move
More than 8,000 Frequentis dispatcher terminals are currently deployed in public transport control centres in over 25 countries. Discover how our globally recognised operations communication and incident management solutions support our customers´ safe and efficient train operations 24/7.
Incident & Crisis Management (Frequentis Explainer)
Train delays, capacity restrictions, accidents – railway incidents have negative impacts on regular rail operation. In a competitive environment, where rail companies must operate quickly, economically, reliably, punctually, and of course safely, incident management becomes a major differentiator.
Security (Frequentis Explainer)
Most control room operators have a strong focus on safety. Successful cyber-attacks can disrupt such critical procedures. IT security threats are one possible root cause for safety hazards.
Legislators globally have reacted to this problem by enacting new laws targeting cybersecurity of vital infrastructures. At the same time, integrating IT security practices with safety requirements is not necessarily easy as many common security practises conflict with safety. At times, organisations may feel that they are in a no-win scenario. So how can security be achieved in a safety-critical context?