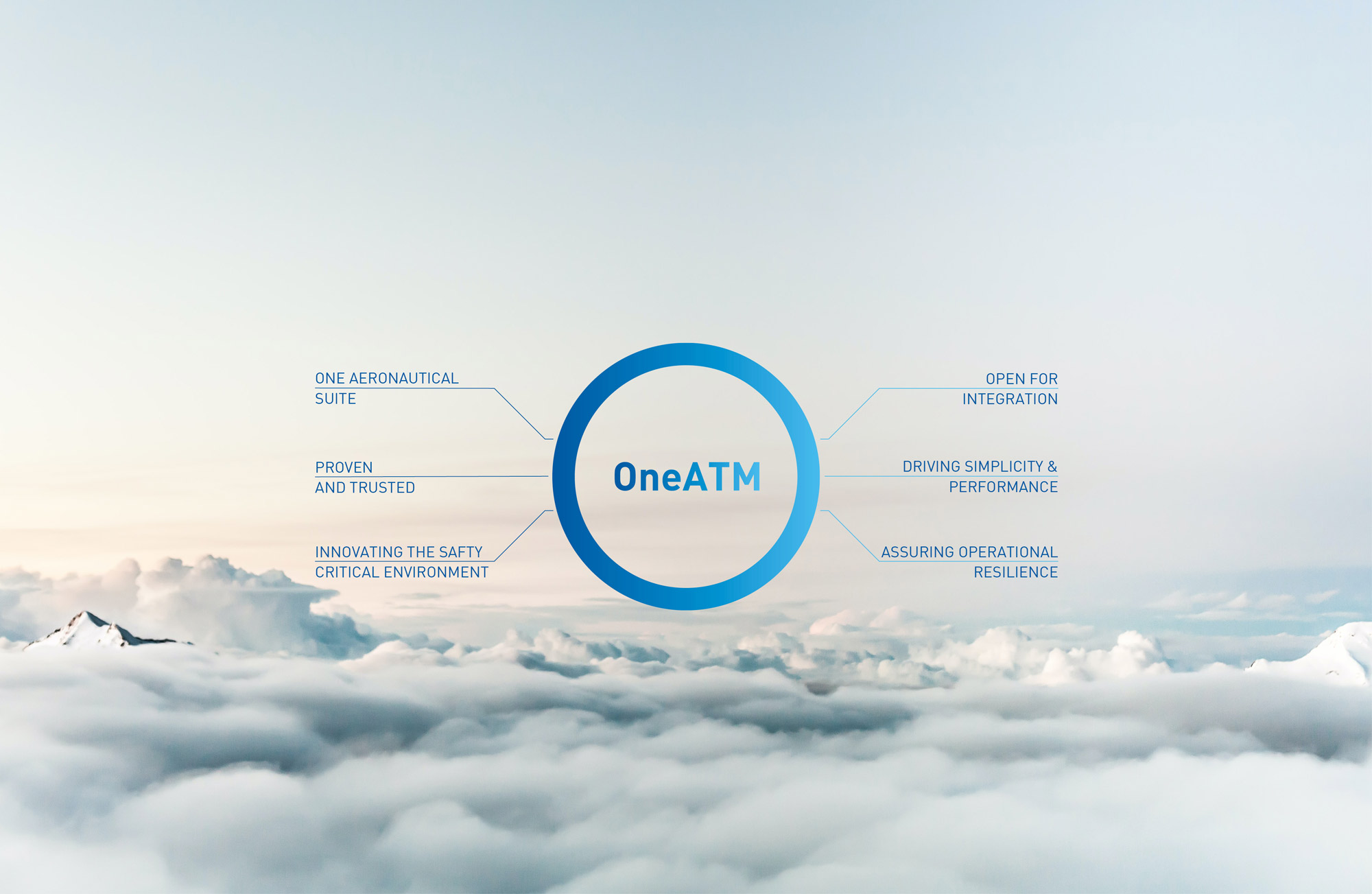 Foundations
With OneATM, Frequentis addresses the key airspace challenges with a single objective in mind: to break down both technical and organisational silos and move to collaborative operations. Doing so will drive strong improvements in all areas of airspace operations and is the basis for a safer airspace. Simplicity, openness and performance are the foundations on which OneATM is built: 
One aeronautical suite 
Frequentis offers a complete aeronautical system suite. Frequentis OneATM products can be operated as stand-alone solutions but also united in a single integrated system, resulting in greater operational benefits. The harmonised operational platforms and controller interfaces make our systems easy to use.  

Open for integration  
The unification of best-in-class solutions into one operational environment brings significant productivity gains and reduces operational risk. The open interfaces enable easy integration with other systems, avoiding any vendor lock-in. This allows for easy migration and a seamless transition to new systems or even entirely new operational models.  

Driving simplicity and performance 
Digitalisation, enhanced data exchange, and combining multiple data sources to create a unified view all pave the way for increased airspace performance. The air traffic controller - supported by the best automation systems and modern technologies such as artificial intelligence - can make decisions faster and with full confidence. 
Assuring operational resilience 
Leveraging the highest levels of security, Frequentis adopts a fully redundant fault-tolerant system approach, guaranteeing the highest levels of safety and contingency. 

Innovating in safety-critical environments 
Keeping safety-criticality in mind, Frequentis takes an innovative approach to the development, operation and integration of its products. This gives our customers access to state-of-the-art technology while meeting the most stringent of airspace requirements. 

Proven and trusted 
Backed by more than 75 years of experience with projects in safety-critical environments, Frequentis has extensive expertise and a deep understanding of customers' needs. OneATM is developed and maintained according to the needs of aviation customers. 
Video
Document to download
Manage cookies