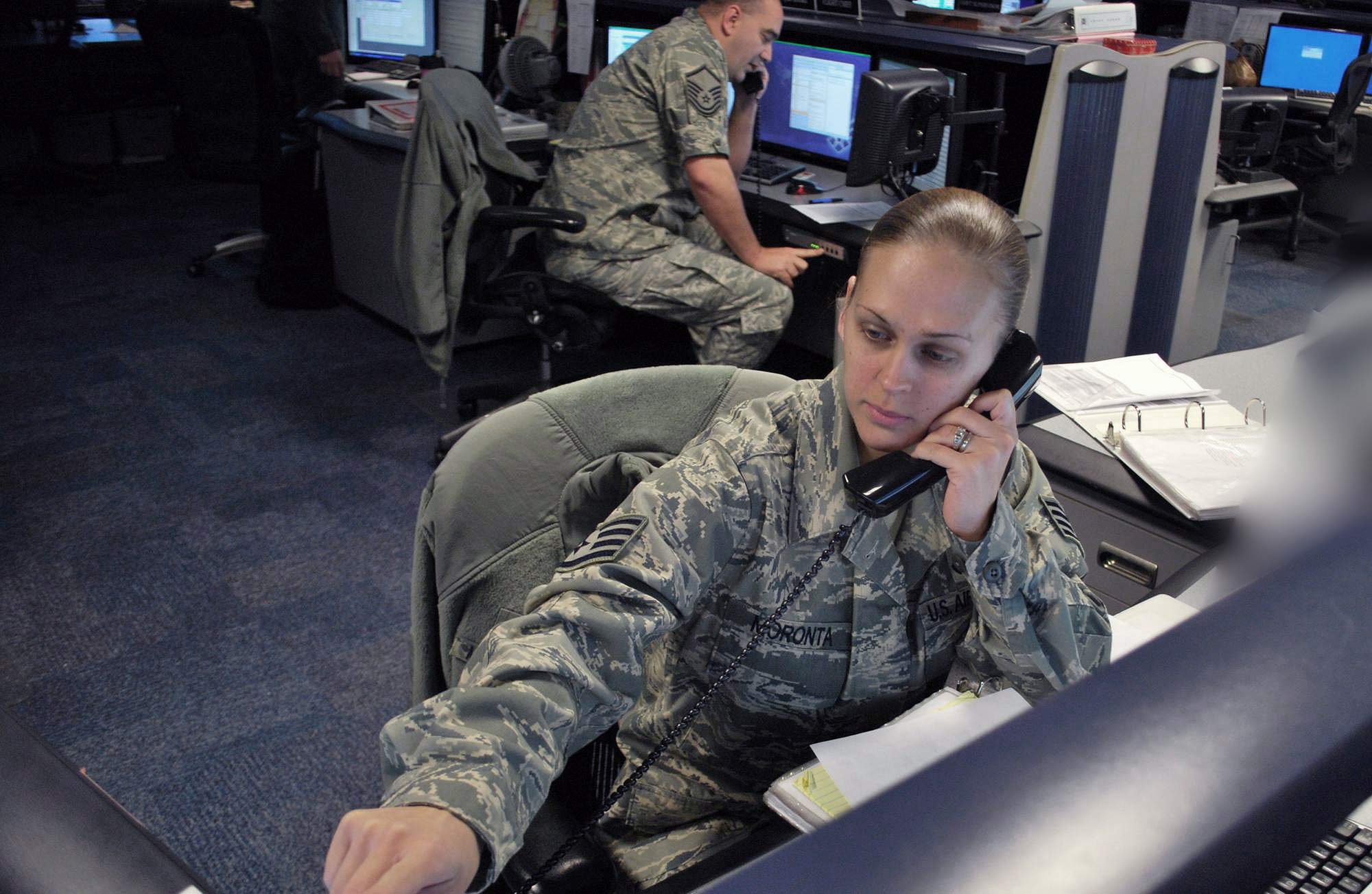 Secure Communications USA
Integrated Communication Systems – Command and Control (ICS-C2)
The global threat landscape is constantly evolving. Executing warfighting operations, managing and protecting homeland security, engaging in humanitarian missions and responding to natural disasters demand innovative technologies to provide greater efficiencies when collaborating with mission partners across multiple domains. The Frequentis Defense, Inc. philosophy of zero tolerance for failures is built on more than seven decades of rigorous engineering and domain expertise, leading to the development of our ICS-C2 offering. These solutions have been tried and tested in military deployments around the globe. Even when networks are degraded, the use of intelligent redundancy for mission-critical communications ensures their viability under the toughest battlefield conditions.
ICS-C2 enables seamless integration of communication devices
ICS-C2 enables seamless integration of communication devices over multiple networks whether comprised of advanced new technologies or legacy assets. 
Layering onto existing networks, the ICS-C2 has the flexibility to integrate seamlessly with most new and legacy technologies and standards, preserving the value of existing investments and extending their utility. The solution gives the US Department of Defense (DoD) the option to use Commercial of the Shelf (COTS) hardware rather than being locked into proprietary solutions. This reduces acquisition and ongoing management costs and keeps future options open.
ICS-C2 supports operational effectiveness by providing operators with an easy-to-use, comprehensive and secure toolset that includes everything needed to execute and manage a mission. The interoperability and agility of ICS-C2 offers "any asset, anywhere, anytime" to fulfill joint communications, secure communications, air-to-ground, air-to-air and mobile communications, and command-and-control environments.
The intuitive graphical user interface allows a single operator to access all radio types in use while maintaining secure communications as needed. US Department of Defense (DoD), NATO and coalition forces, and Homeland Security are all able to communicate more efficiently in response to global crisis situations.
ICS-C2 for Secure and Non-Secure Environments
Meeting both security and safety requirements in one system, ICS-C2 provides multi-domain capability (RED/BLACK) IP voice communications for mission-critical tactical and operational command-and-control systems, serving all forces. Adhering to military and industry standards, ICS-C2 gives operators everything they need for effective mission management across telephone, intercom, radio, recording, data and conference services – all via a single operator position with a customizable user interface.
INCREASING OPERATION EFFECTIVENESS FOR ENVIRONMENTS SUCH AS:
Command Operations Center
Command Post
Air Defense Operations Center (ADOC)
Mobile Operations Centre (MOC)
Air and Space Operations Center (AOC)
Emergency Operations Center (EOC)
Unmanned Aerial Systems Operations (UAS)
FURTHER INFORMATION & CONTACT
For more details please download the following documents:

Should you have any further questions, please do not hesitate to contact Frequentis Defense, Inc. directly:
Phone:  (301) 657-8001
E-mail:  FRQ-USA@frequentis.com
Manage cookies