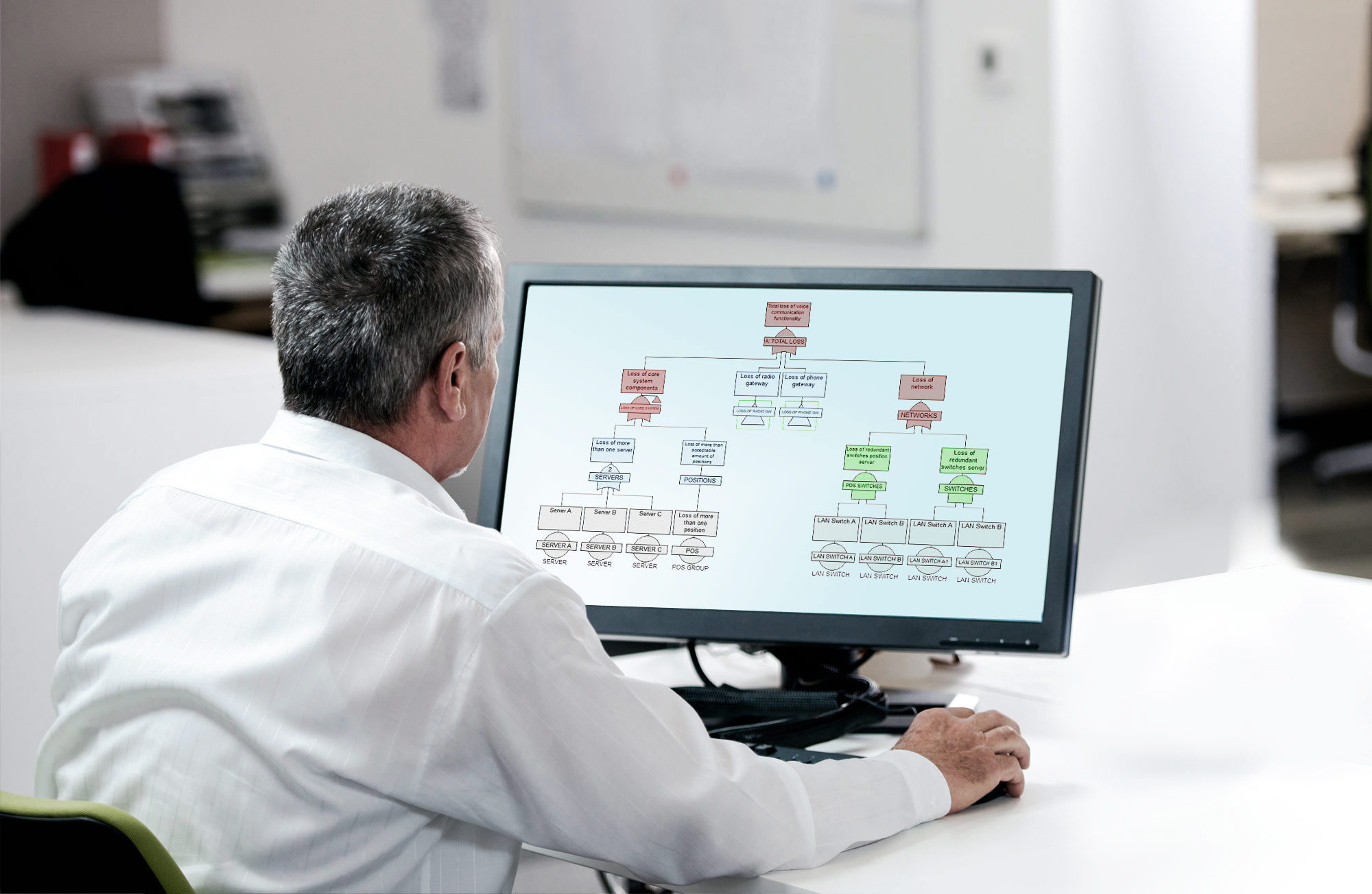 International Safety Collaboration
Frequentis' deep knowledge in the area of international collaboration encompasses safety analyses, calculations, documentation, and the definition and implementation of the relevant safety requirements. In order to provide outstanding customer value, Frequentis specialists participate in international expert groups of academics and practitioners, make presentations and conduct tutorials at conferences such as the International System Safety Conference, and maintain membership in the International System Safety Society and the Safety-Critical Systems Club.
All members of the Frequentis safety department have gone through safety training at recognised institutions such as the University of York (UK), the University of Southern California (USA), the Southern California Safety Institute (USA), Praxis Critical Systems (UK), Eurocontrol (BE), and EUROCAE (FR). The entire spectrum of fields in which safety issues have been covered represents a major source of experience upon which the safety team can draw, resulting in an ongoing process of enhancement.
Members of the Frequentis safety department play a significant role in various CANSO working groups, some of them being chaired by Frequentis. In addition, the Frequentis safety department has made considerable contributions to the SESAR programme.
 

Excerpt of supported safety standards
General Safety Standards
MIL STD 882 C/D/E
IEC 61508
DEF STAN 00-055
DEF STAN 00-056
DEF STAN 00-58
SCSC-141B
 
Air Traffic Management
ED-109A / DO-278A
ED-153
Eurocontrol SAM
CAP670
DEF STAN 00-972

Public Transport
CENELEC EN 50126
CENELEC EN 50128
CENELEC EN 50129

System safety analyses according to these standards ensure that our system development is based on state-of-the-art methodologies, enabling our customers to meet their regulatory objectives, for example, those detailed in the Commission Implementing Regulation (EU) 2017/373.
FURTHER INFORMATION & CONTACT
Should you have any further questions, please do not hesitate to get in touch with us directly!
Manage cookies