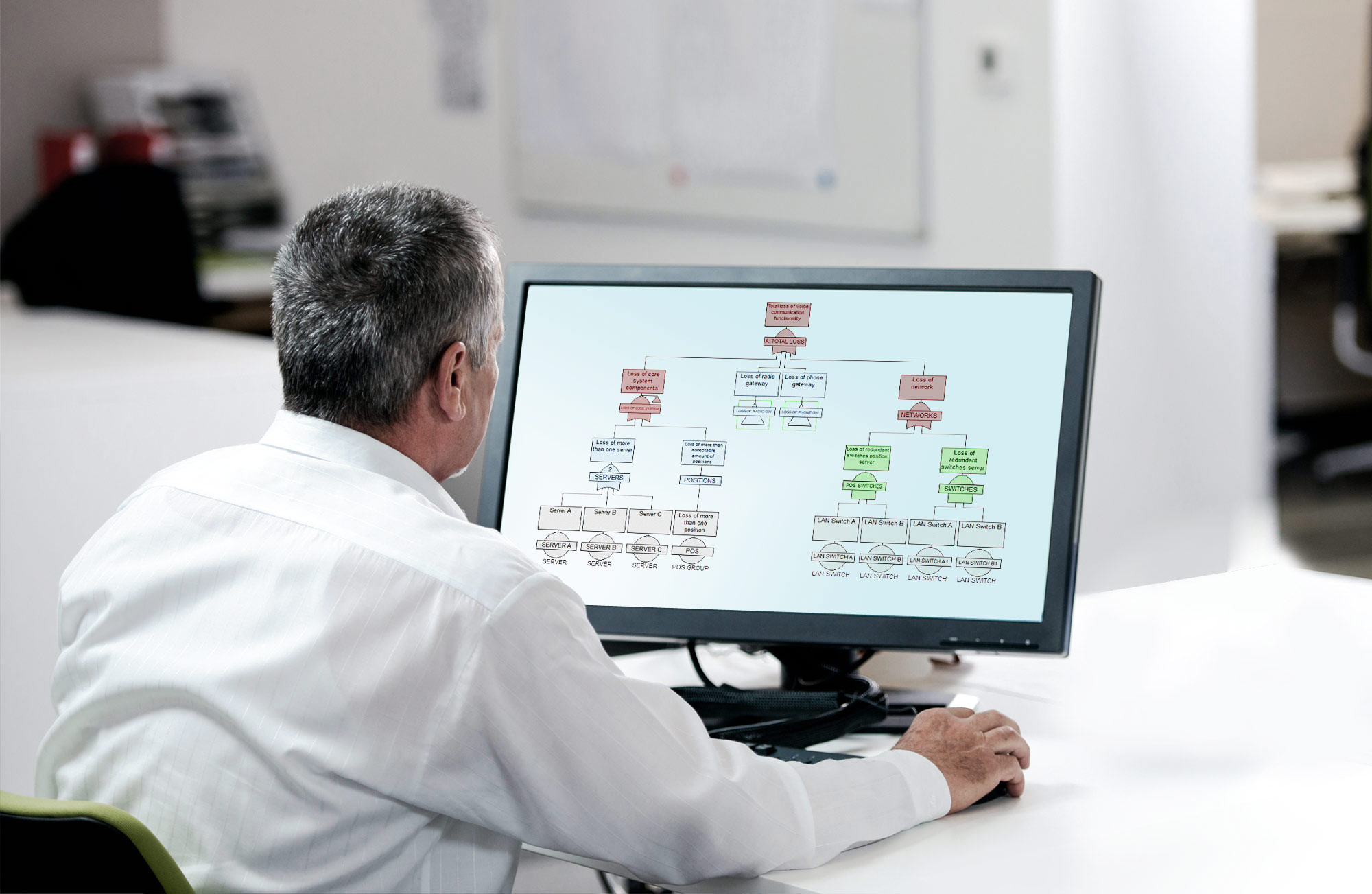 Safety Management System
The Frequentis Safety Management System has undergone continuous improvement for more than 20 years. It is rooted in an independent safety department and founded on the following pillars:
The Frequentis Executive Board's commitment to safety, as detailed in our safety policy
Safety risk management formalised through a wide set of safety analyses
A solid, company-wide hazard management system
An active safety culture, complemented by internal safety training
Ongoing involvement in international safety conferences and working groups
Frequentis has a long track-record in meeting customers' safety expectations.
Frequentis has gathered experience in complying with a large set of safety standards, including standards related to software safety, security, reliability and more.
 

What the executives say...
"Safety-consciousness and safety knowledge are passed on to all employees through special training. Frequentis shares its experience with customers by supplying systems of proven safety integrity. The Frequentis safety team is also available to perform consulting tasks in the system-safety domain, to support customers with know-how and experience in safety projects, to set up safety management systems, and to conduct safety training."
Hannes Bardach
"Our safety-critical DNA has always been, and continues to be, the success factor which stands behind the successful development over the years. If ideas for new fancy features come up, it's us who need to talk about safety requirements and impacts. We have to minimise risks – which means that we have to proactively manage risks. Everybody in the company has  to  understand  the rules and guidelines that secure safety-critical behaviour and to support their implementation."
Hermann Mattanovich
"A particular feature of day-to-day work is our unique corporate culture, characterised by years of experience in dealing with safety-critical systems. Both internal collaboration and customer relationships are characterised by a deep technical and emotional understanding of customers' needs, an ability to understand current challenges and working processes, and strong identification with the task in hand. Additionally, importance is given to openness, flexibility, and transparency."
Norbert Haslacher
Further information & contact
Should you have any further questions, please do not hesitate to get in touch with us directly!
Manage cookies