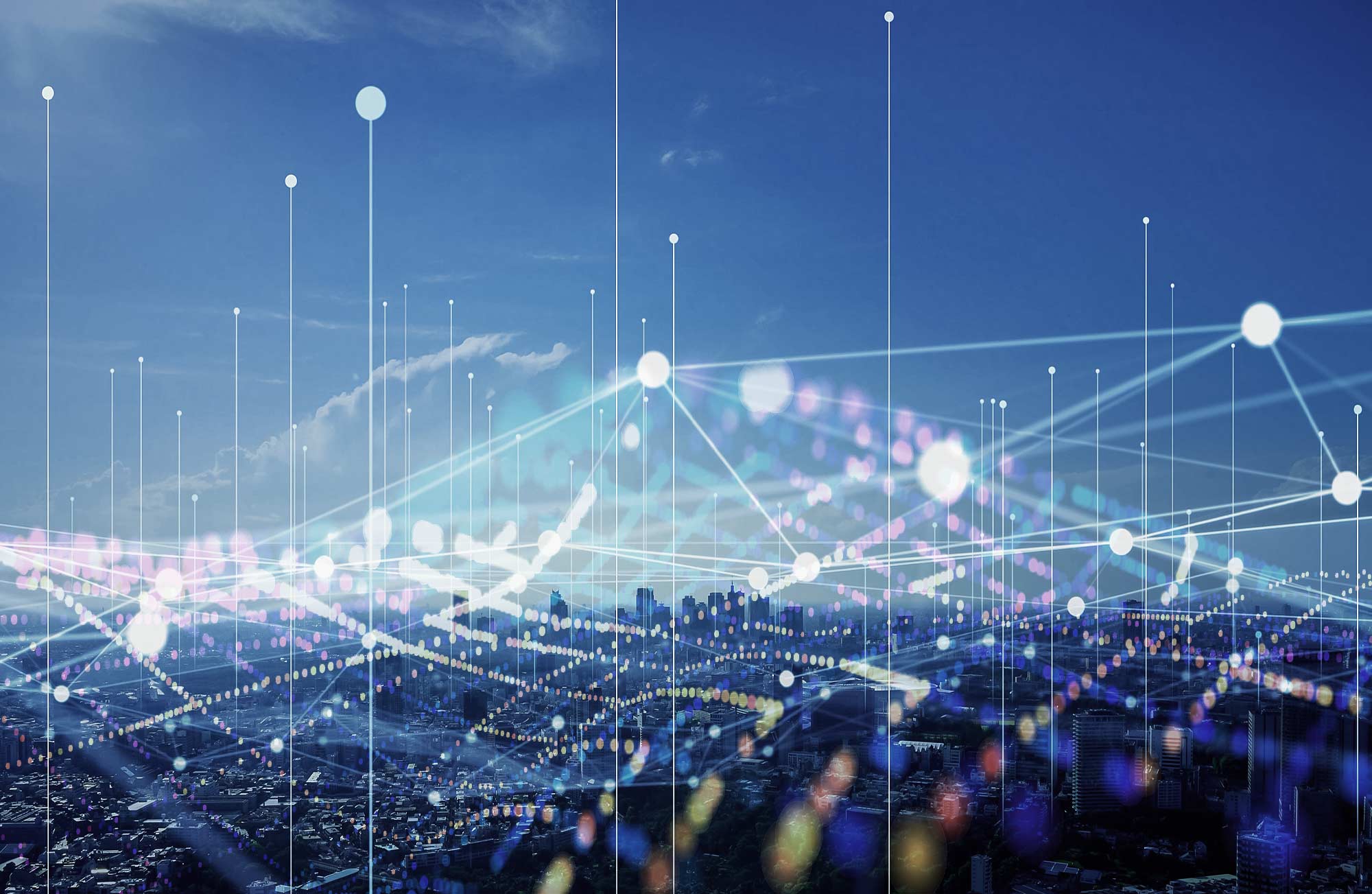 Innovation and Drones
 INTEGRATING UNMANNED AIRCRAFT SAFELY AND EFFECTIVELY
Unmanned aerial vehicles (UAVs) are here to stay, with their usage set to increase rapidly over the next few years. Frequentis was early to recognise and respond to the challenges of rising UAV traffic, and continues to develop innovative solutions that enable airports and ANSPs to cope. We are also helping customers in other industries, such as public safety, employ drones to augment their operations. Solutions are available as on-premises and cloud-hosted deployments, as best suits the requirements of each customer.

UNMANNED AERIAL SYSTEM TRAFFIC MANAGEMENT (UAS/UTM)
Frequentis pioneered a vision of a harmonised framework for ATM and unmanned traffic management (UTM). Recognising our unique position as an active member of industry standard organisations and working groups, we took the initiative in bridging the gap between well-established ATM and emerging UTM technologies and processes.
By combining our innovative vision with a close collaboration with industry standard organizations, we developed an UTM system covering the services stipulated in the EASA U – Space regulation.
A successful drone operation comprises systems for voice and data communications, drone detection, and unmanned traffic management. Frequentis continues to guide organisations in extending their technological capabilities to ensure they can integrate drones safely and efficiently.
Use cases abound across industries: from using drones to inspect equipment in hazardous environments to delivering goods. For public safety organisations, drones could enable rapid disaster reporting and response.
Before deploying an operational system, customers across all industries are invited to test and validate for a variety of use cases using a pre-operational system.
COUNTER-UAS INCIDENT MANAGEMENT
Drones pose key hazards to critical infrastructure (including airports), law enforcement and defence organisations – risks such as collisions, espionage, smuggling or even attacks. Through established systems such as our UTM platform, incident management tools, experience in data fusion and deep domain knowhow in relevant areas, e. g. ATM and public safety, Frequentis helps users to integrate detection, management and handling of unwanted drones into their everyday operations.
Via research and co-creation, Frequentis has developed a robust drone detection solution based on mature solutions already in use operationally in various industries. The solution has been tested and verified in trials with customer and research programmes.

Frequentis has set out to create a multi-agency management approach, with seamless workflows across various stakeholder organisations and integration of sensor data and data from other sources (including ATM, UTM and public safety), ensuring the best situational awareness, optimising incident handling and reducing false alerts.
For more details about our current research projects, please follow this link.
To gain insight into the FALKE research project, concerning management of drone incursions at airports, watch this video:
Further information & contact
Videos:
Documents to download:
Should you have any further questions, please do not hesitate to contact us.
Manage cookies