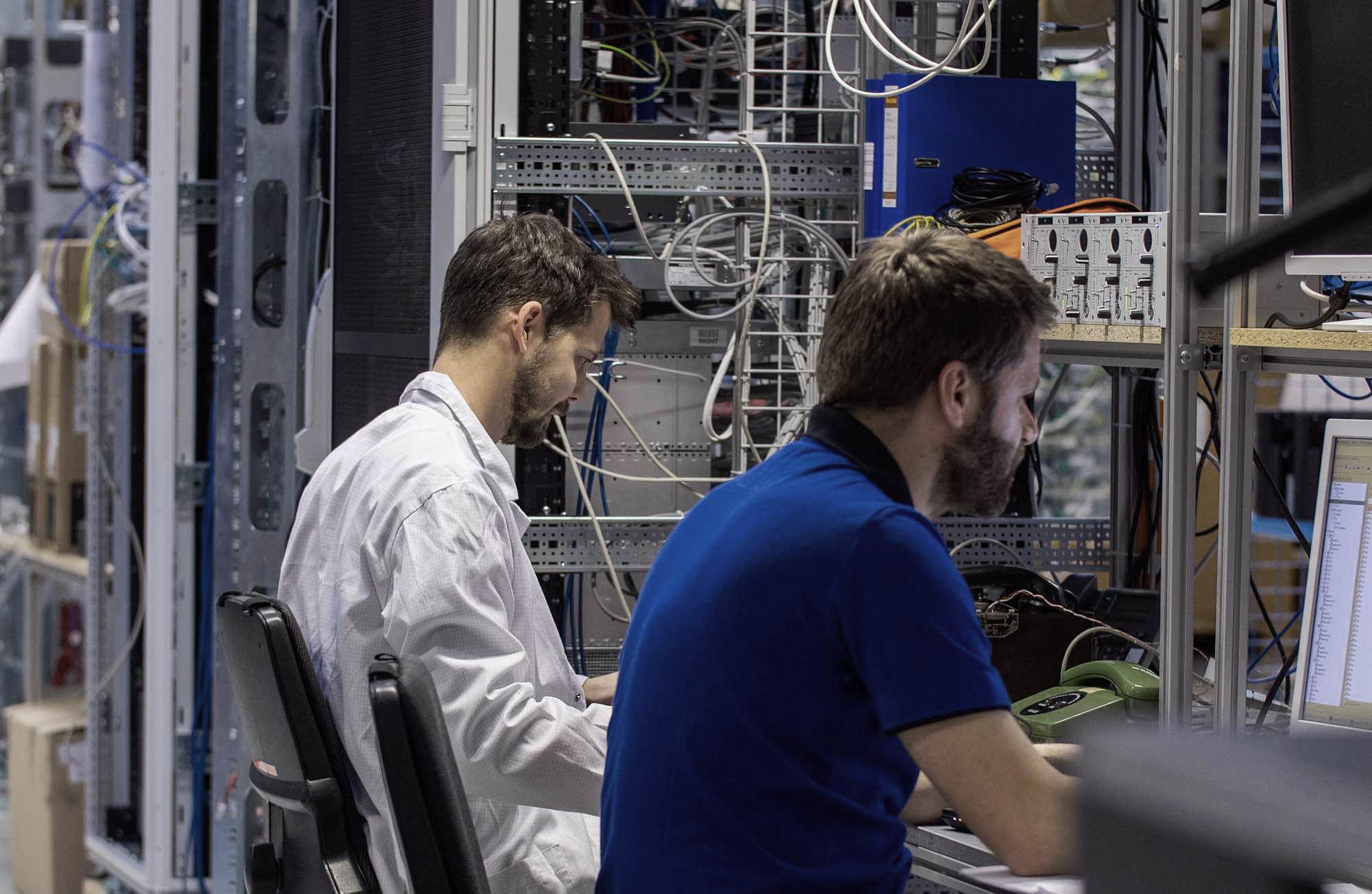 SlotMachine - consortium
The consortium is made up of partners with complementary backgrounds and interests and covers the entire exploitation chain of investigating the economic, legal, and technical challenges of ATFM slot swapping, researching possible solutions for current obstacles, developing a prototype, and validating results with domain experts. All partners have experience in handling cooperative research projects and have a strong track record of turning innovative ideas and concepts into prototypes and innovations.

FREQUENTIS
Eduard Gringinger (PM), Christoph Fabianek (TPM), Thomas Obritzhauser
Established in 1947, Frequentis has grown to an international supplier of communication and information systems with an export quota of more than 95%. Its core market is focused on safety-critical control room solutions in various domains. About 1,850 Frequentis employees work in the corporate headquarters in Vienna and in subsidiaries in more than 50 countries worldwide. Frequentis is a member of SESAR Joint Undertaking and an active participant in numerous research, regulatory, industry, and standardisation communities.
AIT Austrian Institute of Technology
Thomas Lorünser, Roman Karl
The Austrian Institute of Technology (AIT) is the largest research institution in Austria and makes a major contribution to strengthening the technological knowledge base of the Austrian economy and to maintaining Austria's position as an attractive location for business versus competing international locations. AIT is a Research and Technology Organisation of European format and focuses on future key technologies and infrastructures.
Johannes Kepler University Linz (JKU) / Institute of Business Informatics – Data & Knowledge Engineering
Christoph G. Schuetz, Samuel Jaburek, Michael Schrefl
The Institute of Business Informatics – Data & Knowledge Engineering is a research group within Johannes Kepler University Linz (JKU). Its research agenda emphasises theoretical as well as applied research in the areas of knowledge representation, data engineering, business intelligence, and business process management. In recent cooperative research projects with industry partners, funded through EU Horizon 2020/SESAR Joint Undertaking and national research programs, respectively, JKU has applied its know-how in order to solve knowledge representation problems in the domain of air traffic management, Systems Modeling, Journal of Organizational Computing, and Electronic Commerce. JKU's research efforts typically comprise the development of prototype applications that demonstrate the practical relevance and feasibility of innovative approaches.
EUROCONTROL 

– European Organisation for the Safety of Air Navigation
Nadine Pilon, Laurent Guichard, Sergio Ruiz
EUROCONTROL, the European Organisation for the Safety of Air Navigation, is an intergovernmental Organisation with 41 Member States, committed to building, together with its partners, a Single European Sky that will deliver the ATM performance required for the 21st century. EUROCONTROL employs more than 1,900 highly qualified professionals spread over four European countries.
Swiss International Airlines
Eric Nantier, Marie Carré
Swiss International Air Lines (SWISS) is the national airline of Switzerland and serves over 100 destinations in 44 countries all over the world from its Zurich hub and from the additional Swiss international airport of Geneva. With a fleet of 99 aircraft, SWISS transports around 17 million passengers every year. SWISS is committed on various fronts to the careful and sustainable use of natural resources and pursues a responsible attitude towards the environment as an integral part of its corporate culture. Various internal projects to reduce fuel burn and increase flight efficiency in general have been conducted. The average fuel consumption per 100 passenger kilometres has decreased from 4.39 liters in 2003 to 3.15 liters in 2018 thanks to the replacement of older aircraft with B777-300 and the brand-new Bombardier C-Series.
Further Information & Contact
Should you have any further questions or inquiries, please contact:
Manage cookies