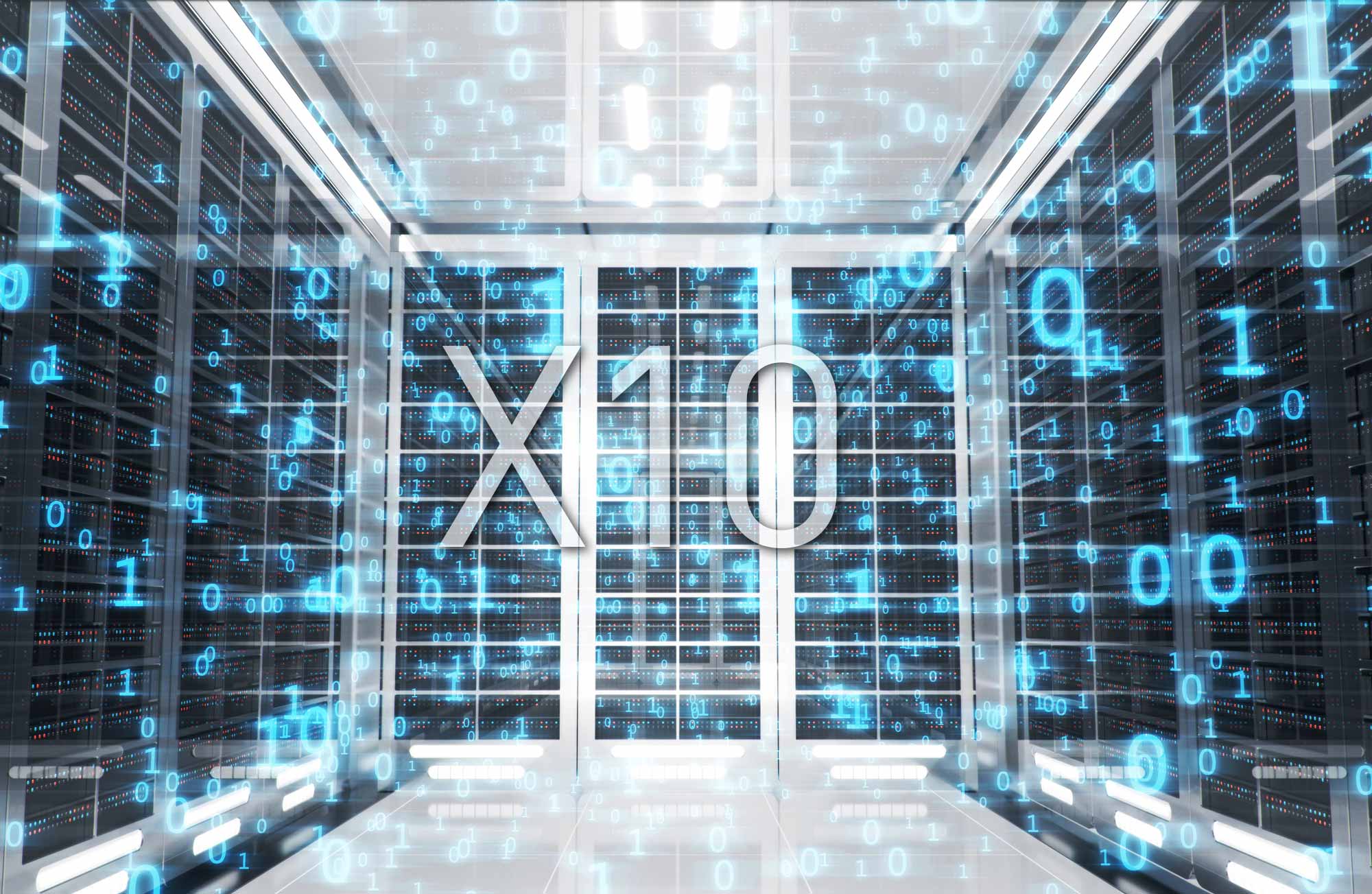 X10 Voice Communication Solution
Voice communications are of the utmost importance when it comes to communicating with pilots and guiding them safely in the airspace and to and from the airport. They are also often the last available means of communications when other means fail. When it comes to safety-critical voice communications it is therefore vital to go for the best in service quality, safety, and security.
With the increased complexity of the ATM world and the need for even greater flexibility comes the need for adopting new solutions. Frequentis X10 is the very first IT-based voice communication solution. Unlike competing systems, X10 is built using a revolutionary approach – Frequentis designs, implements and deploys ATM-grade VCS solutions based on the same proven IT technologies found in today's hyperscale data centres.
Answering today's and tomorrow's communications challenges
 The aviation world is changing rapidly and this has an extensive impact on ATM. There are several major ongoing changes: the European ATM master plan, FAA's NextGen plans, the shift towards a virtual centre structure or remote and digital tower operations, and the increased need for contingency solutions. These all impact the way we work, how ATM processes are managed today, and how they will need to be managed in the future.
At the same time airports are undergoing fundamental changes which will also impact the way ANSPs operate. This will require new forms of flexibility and integration with other airport systems.
These new requirements and the move to a new way of working necessitate a far-reaching agility in the way we manage our operations and implement new solutions, whether centralised or distributed. This is where Frequentis X10 comes in, as the very first IT-based voice communication solution. 
 
Voice communications that truly create a difference
Frequentis X10 is the optimal solution for all kinds of ATC operations, from low-traffic regional towers to  high-end area control centres, including the new generation of ATC operations, such as regular and multi-remote towers, virtual centres and traffic management for uncrewed aircraft.
It starts with the superior handling of communication, as X10 is the only system that permanently runs a duplicated parallel audio stream for every air/ground connection to guarantee uninterrupted audio. This means that switch-over time no longer exists. X10 leads the way and adds value to every ATC operation:
Ease of use: Frequentis' voice communication abilities are amongst the industry's best. We used them to develop the most efficient, safest, most flexible and most user-friendly user interface on the market. Unlike other solutions, ours was built by operators for operators.
 
Ease of management: The use of standardised IT systems means administrators can easily learn operational concepts, thereby avoiding long and complicated training programs. Fast and dynamic capacity adaptations mean that operational changes such as scaling up and down can happen in real time, which helps guarantee safe operations on a continuous basis. Voice communication IT services can be hosted at any location while requiring only a small IT footprint and correspondingly minor support demands at operational sites.
 
Highest safety levels: The world's largest IT systems provide zero downtime environments, running on the same software technologies used for X10, assuring continuous operation. The distributed, microservices-based system architecture enables unrivalled location-independent virtual centre deployments, made resilient and redundant and offering seamless updates, able to fulfil any ANSP safety requirements.
 
Business continuity assured: Whether you are facing a legacy system transition, or you already have our new system in place and need to execute operational changes – X10 is the right answer. Unlike with other systems, updates to our system will never impact day-to-day operations. Thus, the system helps you avoid safety risks and loss of revenue associated with downtime.
A perfect fit to the ANSP security architecture
X10 comes with a comprehensive security concept that easily integrates into the local ANSP IT security framework. Applying a layered model - with domain security for all hosts and services in the system - which is fully flexible to adapt to the security policies of the ANSP, the VCS is no longer an island with security as an afterthought.
X10 includes integrated identity management, which automatically authenticates all users and services within the system, and across different locations. This fully secures the system against external attackers, while the logging of break-in attempts will alert the organisation to attacks.
The security concept thus goes beyond standard firewalling to offer a far superior approach compared to most existing voice communications solutions. 
 
X10 ushers in a new approach in the long history of customer-centric design at Frequentis. The user is always in charge, thanks to a visually attractive, user-friendly interface that is easy to configure and optimised for operational usability.
For well over 25 years our company has recognised the importance of designing user interfaces that support our customers' business processes. This is made clear by our commitment to solutions that are designed by operators for operators.
Our User Interface Design process is based on the ISO9241-210 standard, guaranteeing that our designs meet and often exceed all quality requirements. Our UX corresponds to the principles laid out by the ISO process and our defined User Experience Charter.
 
Future-proof voice communications
Frequentis has long been at the forefront of innovative ATM solutions, through the introduction of new methods for the ATM community and the development of our own products. The introduction of standard IT technologies to the ATM domain is no different. These technologies were developed for hyperscale data centre use and have now been employed by Frequentis in developing our ATM-grade full IT VCS.
Videos
SESAR virtual centre vLOG
eXplore: X10 evergreen VCS | 2023
eXplore: X10 controller centric design | 2023
Demo video: X10 container update | 2023
X10: release 10.7 update | 2023
Demo video: Multi-redundancy - X10 and R8 on single position | 2023
Documents to download
Manage cookies