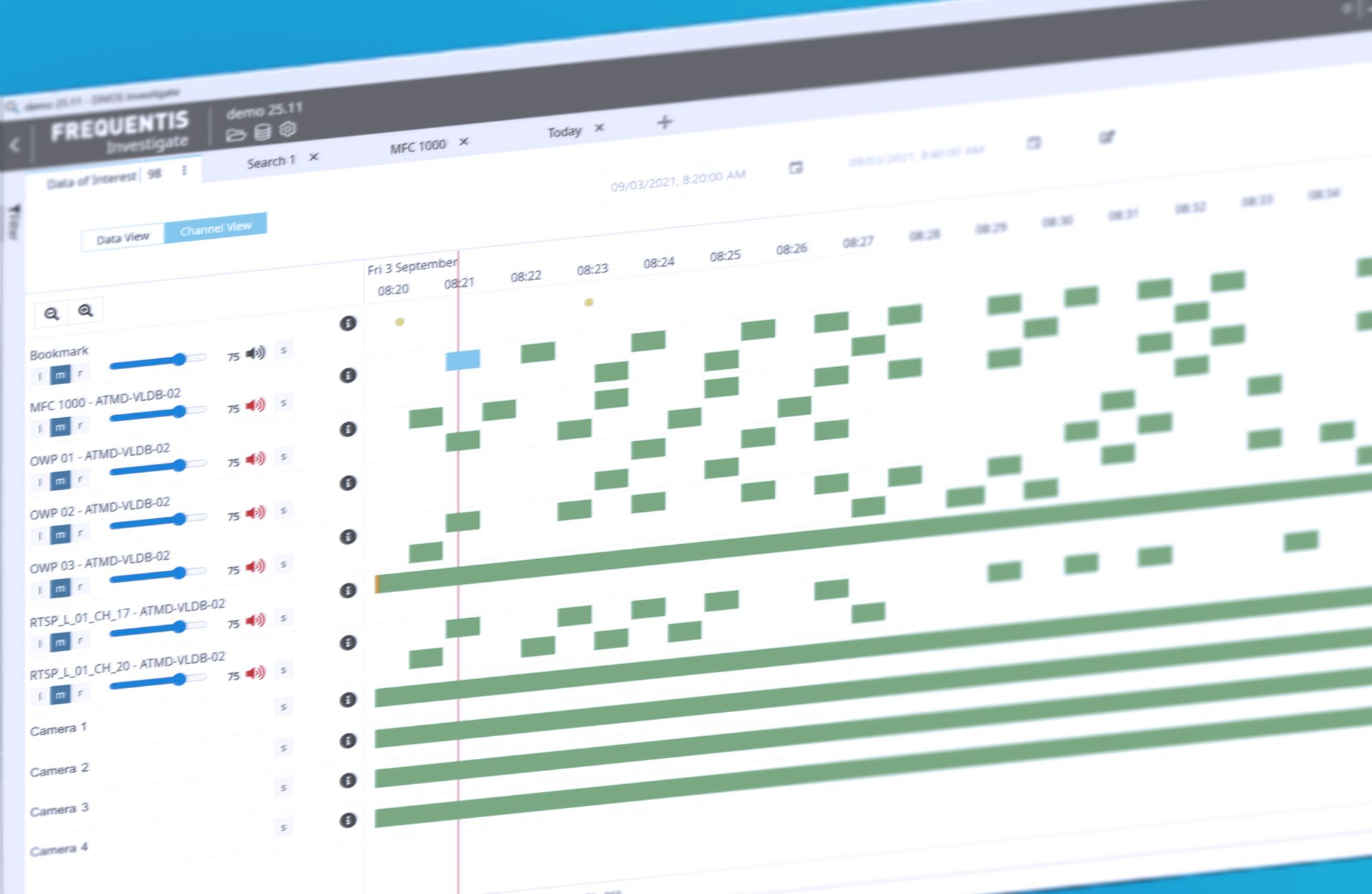 Recording
Legal Recording & Replay
Thorough documentation of all activities and events is a vital task for Air Navigation Service Providers (ANSPs) to ensure a safe and high quality ATC operation. The Frequentis Recording & Reporting solutions provide supervisors and investigators easy access to securely stored ATM-grade recorded audio, video, message, and data communications.

DIVOS - ATM-grade legal recording & replay
DIVOS recording solution scales from single to distributed recording systems and supports the ANSPs´ operational mission with powerful tools and APIs for full integration within the existing safety-critical environment.
Investigation at its best
The browser-based "DIVOS Investigate" with its intuitive and workflow-oriented design, has been developed in close cooperation with ANSPs´ safety groups led by Frequentis' award winning user interface design team. It enables users to handle complex scenarios to reconstruct, analyse and document incidents with less effort. 
Centralised service for ANSP
With its centralized operations approach, DIVOS enables multi-site investigations and decreases OPEX through centralized maintenance concepts. Secure storage and data access Confidentiality and integrity protection of all recorded information is guaranteed during its lifetime from recording to storage, user access and secure deletion. The integrated audit log services document all user activities.
One solution fits all
DIVOS scales from small to large, distributed, and fully redundant system configurations – even supporting virtual data centre deployments to move your data into the (private) cloud.
Documents to download
Manage cookies