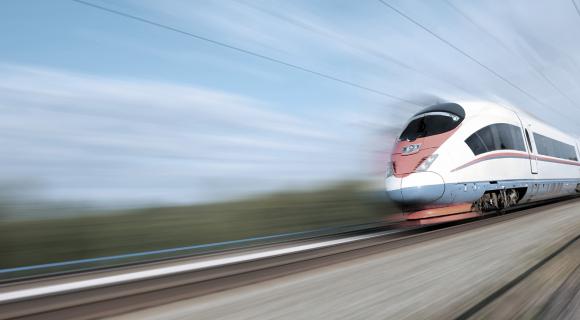 FREQUENTIS participated in ETSI FRMCS Plugtests to support mission-critical railway services
Interoperability and mission-critical service harmonisation are critical challenges for the successful deployment and operation of mobile communication systems for various sectors, including railways. 
The current standard for the railway telecommunication services is the Global System for Mobile Communication-Railway (GSM-R) - but with the increased need for more throughput, higher capacity, and flexible deployment options, the Future Railway Mobile Communication System (FRMCS) is being developed based on 3GPP mission-critical services.
The European Standards Organisation ETSI organised the FRMCS Plugtests event, which took place remotely from 14 to 18 June 2021.
During the event, Frequentis was able to successfully demonstrate key functionalities of mission-critical services for railways such as mission-critical data IP connectivity, mission-critical push-to-talk (MCPTT) user regrouping and mission-critical data enhanced status. Communication scenarios were based on the 3GPP mission-critical services framework with a focus on rail-specific features.
Together with its strategic partner Nemergent Solutions SL, which provides mission-critical servers and mobile client applications, and Athonet's IMS, Frequentis successfully showed the integration of mission-critical services end-to-end, i.e. from the control room dispatcher to the mobile client.
The event brought together a great number of experts, vendors, and observers and enabled them to test independently and jointly all components of the mobile communication system for railways. Live video streams showed dispatcher clients as well as mobile ones.
Learn more here: https://www.etsi.org/events/past-events/1886-frmcs-remote-plugtests#pane-1/