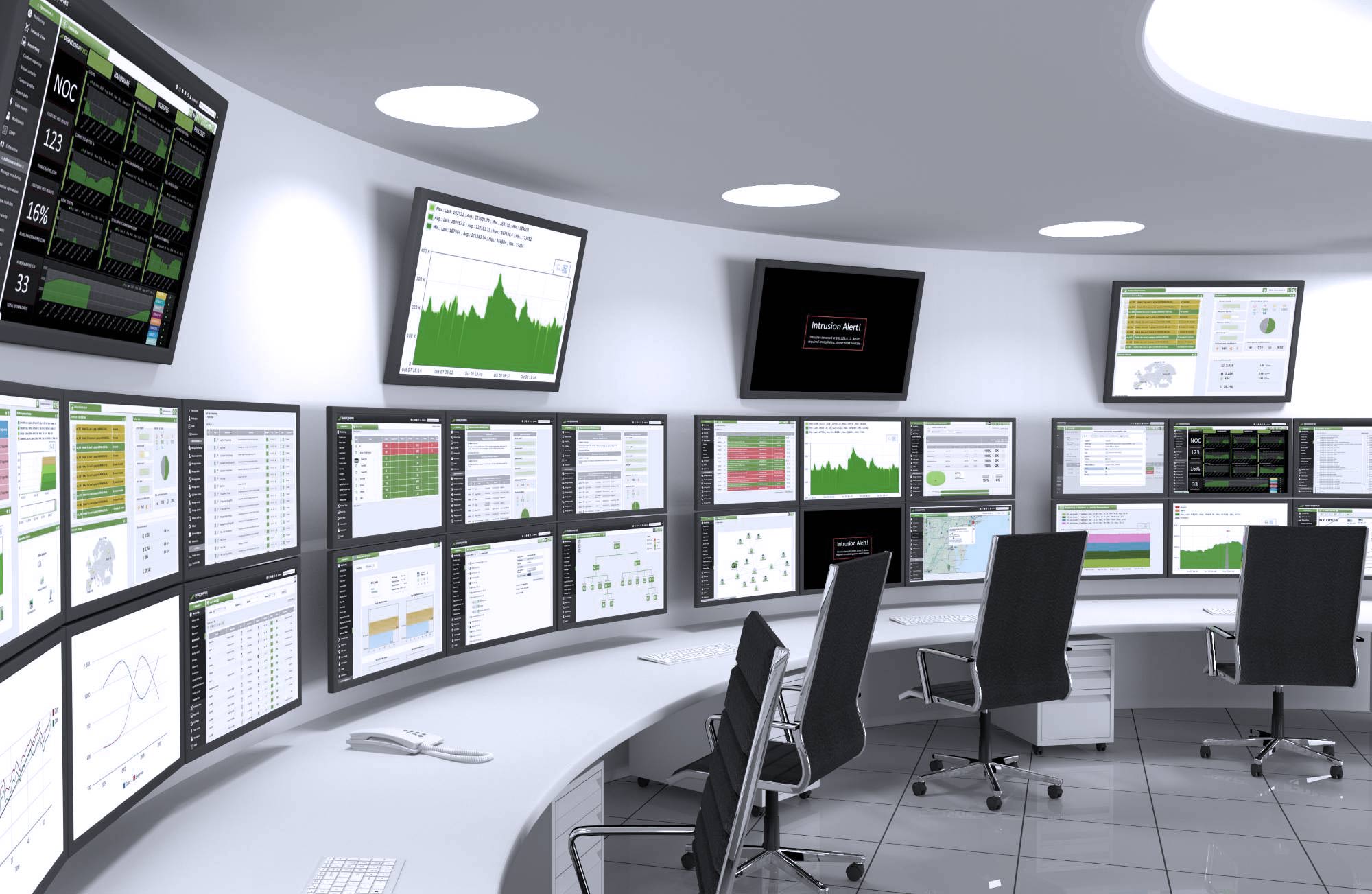 Network Management System
Empowering ANSPS to proactively react to actual situations in ATM environments
In the world of air traffic management (ATM), the structure of ATM systems, networks and ANSP organisations is both complex and fragmented. In combination with today's approach, in which ANSPs use highly resilient, modern converged IP networks, this situation creates an opaque environment, in which it is almost impossible to have a common situational picture for stakeholders.  
Moreover, IP networks are prone to temporary performance impairments. And this creates one of the biggest challenges - how to promptly find the source of the performance issue in the ATM system or network.  
It should not be forgotten that ATM application quality perceived by controllers (ATCOs) is heavily dependent on network performance. Any performance drop is immediately felt by ATCOs, especially in real-time applications such as operational voice or video.  
Our NMS solutions have been developed to support a variety of special use cases for ATM environments and to tackle the above challenges. Using the solutions, we can also provide domain-specific information such as: 
Measuring, showing and providing alerts about the current network performance relative to the requirements of each specific ATM system, such as operational voice or video 
Visualising the effects of a specific network device failure for a particular ATM system or ATM service. 
NMS at a glance
Part of vitalsphere, the portfolio of Frequentis solutions that helps ATM providers achieve the levels of performance, availability and safety that distinguish a network as ATM-grade. 
Enables ANSPs to react proactively, delivering full situational awareness that boosts decision-making
End-to-end ATM critical service monitoring in real time 
Flexible and scalable 
Key features
ATM-grade architecture & functionalities
Based on more than 75 years of ATM industry knowledge, our NMS solutions cover a set of functions within the vitalsphere portfolio for ATM-grade networks, supporting the safe and efficient operation of technical assets and the management of resources. Functions such as end-to-end critical service monitoring and reporting, ED-138 compliance, and objective mean opinion score (MOS) measurements further enable operators to act proactively before any failure happens. The solution architecture is highly resilient and fully aligned with the needs of the air traffic industry. 
Integrated active network monitoring
NMS solutions are integrated with the NetBroker probe, a built-in software module providing an invaluable end-to-end performance measurement of the network. The probing is flexible, and the methodology allows its usage in any network, including VSAT networks where every bit of transported data counts. 
ANSP environment – proven platform
Frequentis leverages decades of hands-on experience. The underlying software platform is based on our in-house development and intellectual property. It is already used in multiple ANSP environments, supporting many safety- and mission-critical networks, as well as by a large telco organisation. These are long-term contracts and ensure long-term vendor and lifecycle support. 
Benefits
Proactively prevent failures
Our NMS solutions contain a set of tools and functions for the detection of mission-critical situations with greater ease and forewarning. This enables a proactive approach and faster problem mitigation, which minimises the impact on operations. 
Get independent insights about how the telco network really performs
The standard monitoring provided by a telco provider on the network devices is usually done ad hoc, hence there are blind areas in the results. While this is good enough for the commercial market, it is not sufficient for safety-critical industries such as aviation. Our solution is based on constant real-time monitoring of the whole end-to-end environment. As a result, our customers gain a solid and trustworthy proof of whether the telco network is performing as requested in any pre-agreed SLA.
Fitting to any environment, from compact to advanced solutions 
Our NMS solutions can be added to any existing environment without modifying the current configurations in the network. ANSPs can start with a compact solution to obtain real-time situational awareness about the performance of the network and ATM systems, and build up to a full, advanced solution for complete network management based on the FCAPS standard.  
Documents to download
Manage cookies