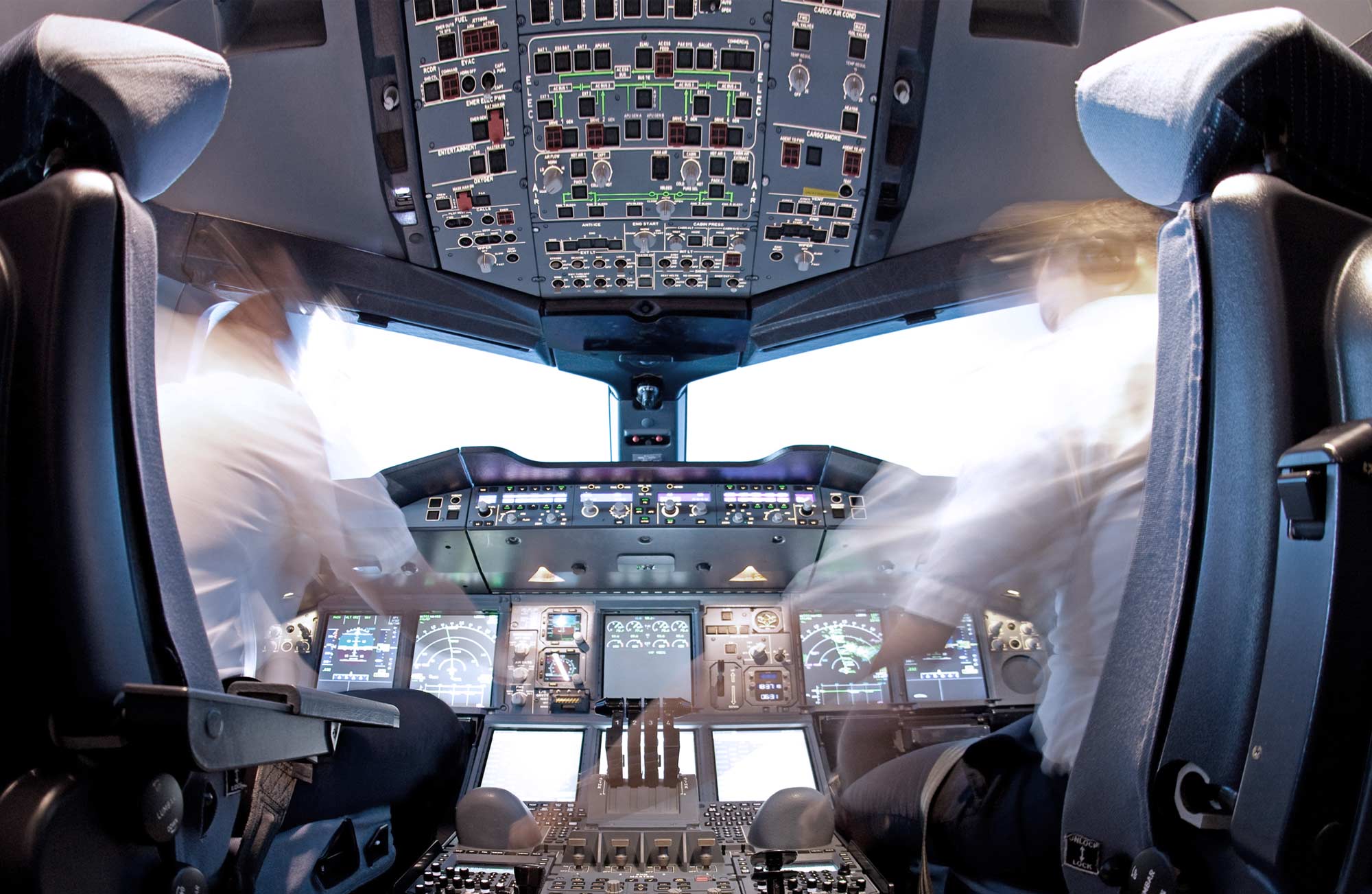 SWIM
System wide information management
The goal of SWIM is interoperability on global, regional, and organisational level, being achieved through standardised interfaces and agreed data formats in a service-oriented architecture. We enable our customers to implement System Wide Information Management (SWIM) in line with the Global Air Navigation Plan (GANP, ICAO Doc 9750) in a timely and cost-effective manner. SWIM is the technical concept for a modern ATM network. It is defined in ICAO Doc 10039 and shall be introduced with aviation system block upgrades (ASBU) B2 and B3 as defined in the GANP.
Key features
SWIM is not a software or hardware product but consists of standards, infrastructure and governance enabling the management of the ATM-related information and its exchange between qualified parties via interoperable services.
We offer several components that are crucial for a smooth migration to that SWIM environment:
MosaiX SWIM is a framework comprising message broker, service registry, user management, logging, and many more components that are mandatory assets for implementing a SWIM technical infrastructure (SWIM-TI). In addition, a whole bunch of micro-services, providing interfaces to legacy systems with legacy data formats, including the required data transformations, increase the versatility and guarantees backward compatibility of MosaiX SWIM, making it the "glue" between SWIM compliant and non-compliant systems.
AMHS/SWIM gateway is an extension to our message handling systems AIDA-NG and smartMessenger. The gateway connects the legacy AFTN/AMHS network to any SWIM environment by providing bi-directional data conversion from text based legacy data formats to machine readable SWIM data formats.
We also have a strong focus on SWIM compliance for all our ATM related products, so that moving into a SWIM environment can be accomplished timely and cost-effective by upgrade programs rather than costly and time-consuming new system procurements. Our SWIM-enabled products implement interfaces in line with the SWIM technical infrastructure profiles as defined by EUROCONTROL and support processing and exchange of machine-readable data formats like AIXM 5, FIXM, IWXXM, ASTERIX, and many more.
Benefits
SWIM helps breaking up data silos that have been coming into existence at various levels because of lack of interoperability between systems of different stake holders.
A very prominent example is how Frequentis uses SWIM concepts to integrate UTM and ATM systems: We leverage our UTM related system developments by applying SWIM concepts to an extent that bases the UTM Common Information Services (CIS) on our MosaiX SWIM technology framework. SWIM therefore is not just the glue between ATM systems but embraces both, the ATM as well as the UTM domain.
MosaiX SWIM at a glance
MosaiX SWIM is an ATM-grade digital platform fully compliant with ICAO and EUROCONTROL SWIM standards. Built-in ATM and UTM services and a wealth of legacy interfaces guarantees reliable data exchange with all SWIM-enabled and many non-SWIM systems.
Designed in accordance with ED-153 guidelines for ANS software safety assurance as well as a resilience and high-availability infrastructure, MosaiX SWIM can be deployed on-premises, in a private/public cloud, or even in a hybrid setup.
Additional MosaiX SWIM components, like the visual data mediator, facilitate data fusion from different sources and lead to a completely new SWIM experience in terms of interoperability.
 
AMHS/SWIM gateway at a glance
The AMHS/SWIM gateway is a software extension to our widely used message handling systems AIDA-NG and smartMessenger.
Its core functionality is to translate from AMHS to SWIM and vice versa. The gateway connects to the AMQP interface of any SWIM compliant technical infrastructures (SWIM-TI). As the gateway works bi-directional, also SWIM compliant data exchange formats received from the SWIM-TI can be sent into the AMHS network.
Documents to download
Manage cookies