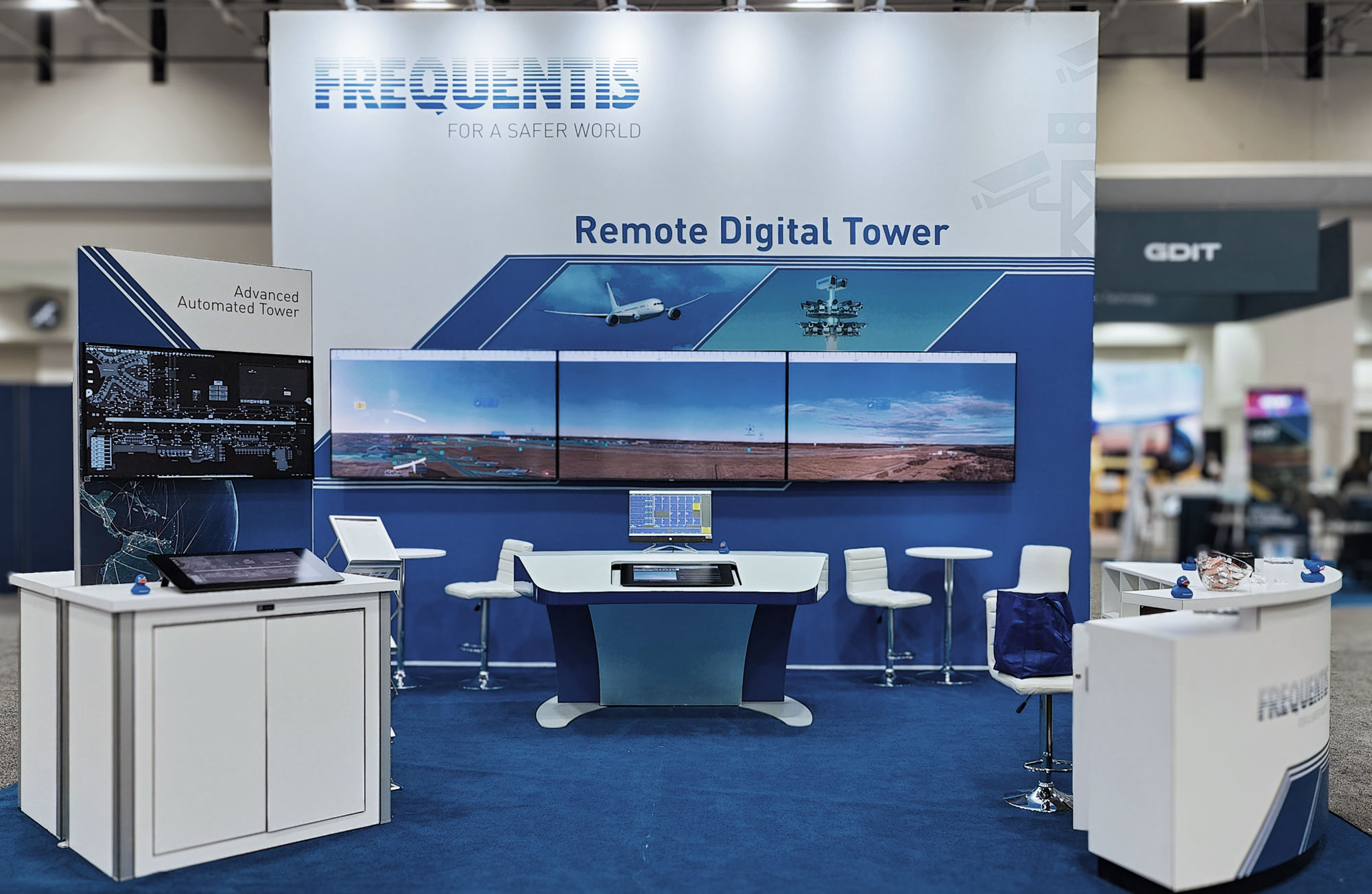 ATCA 2023 review
At the ATCA Global Conference 2023 in Washington D.C., we proudly showcased our innovative airspace solutions. The central principle was the introduction of our integrative OneATM concept. This visionary approach, which emphasises the power of integration, highlights our commitment to uniting leading technologies within a single, open ATM ecosystem. With OneATM, we offer a preview of the future of air traffic management, demonstrating how seamless integration can redefine efficiency and safety.
We made un unforgettable impression at the conference with an impressive array of solutions:
Advanced Automated Tower
Redefining the role of towers with advanced automation.
Remote Digital Tower
Offering a compelling vision of remote air traffic control.
UTM Suite
Integrating drone traffic into crewed airspace.
Digital NOTAM
Revolutionising NOTAM data creation and distribution.

Our team of industry experts was on-site, providing comprehensive demonstrations and engaging in insightful discussions. Our dedication to addressing inquiries and understanding the unique challenges faced by attendees highlighted our customer-centric approach.
In retrospect, ATCA Global 2023 was not just a conference; it was a collaborative journey towards shaping the future of the national airspace system. As ever, Frequentis played a pivotal role, leaving attendees inspired and excited about the possibilities that lie ahead.
Manage cookies