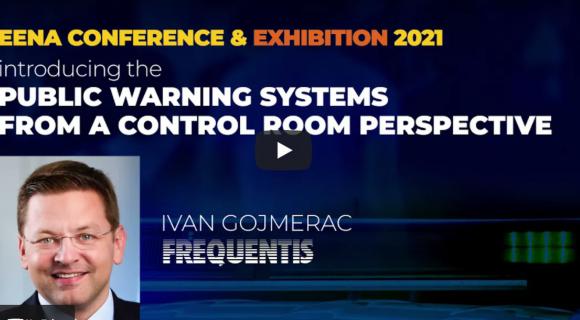 PWS from a Control Room Perspective feat. FREQUENTIS @ EENA 2021
At EENA, Frequentis regularly presents solutions that innovate the world of incident management and public safety in general.
nowtice is a game changer in the Public Warning System (PWS) area. It enables seamless interoperability in PSAPs and Control Rooms, thus providing a grounded improvement to Next Generation 112 aims.
In this interview, recorded at EENA Conference and Exhibition 2021, Ivan Gojmerac, Regional Sales Manager at Frequentis, illustrates why nowtice approach is important for the Public Safety domain.
Click here to listen to the interview (scroll down to the embedded view) or find the direct Link to Youtube here.