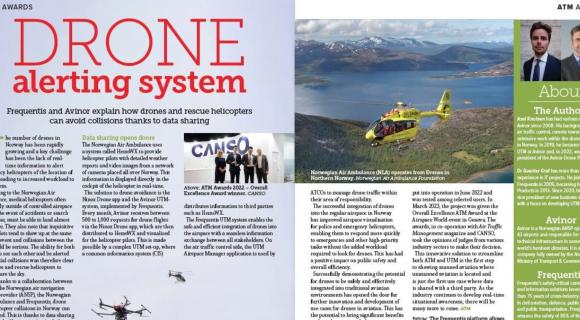 Drone alerting system
Our drone data sharing project with Norwegian ANSP, Avinor, won the ATM Excellence Award at Airspace World in Geneva in March 2023. This article in the June issue of ATM Magazine tells the full story.
To read the full article on page 12 click to register free for a digital subscription.