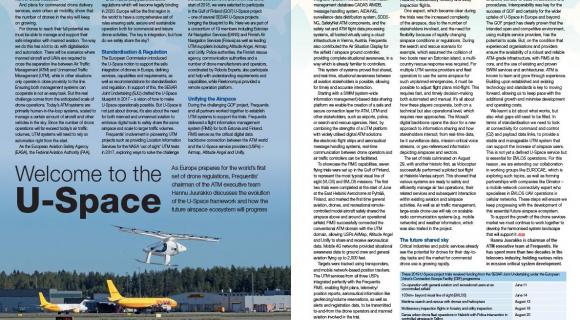 ATM magazine: Welcome to the U-space
We were invited to share our work on the Gulf of Finland U-space project with Air Traffic Management magazine for their September issue. Here we discuss the success of the project, what worked well, but also what is still needed to progress the future airspace ecosystem and safely support the integration of drones. Frequentis delivered a flight information management system (FIMS) which served as the critical digital data backbone connection between the ATM world and U-space service providers (USPs) – Airmap, Altitude Angel and Unifly.
Read more online by subscribing to ATM magazine.