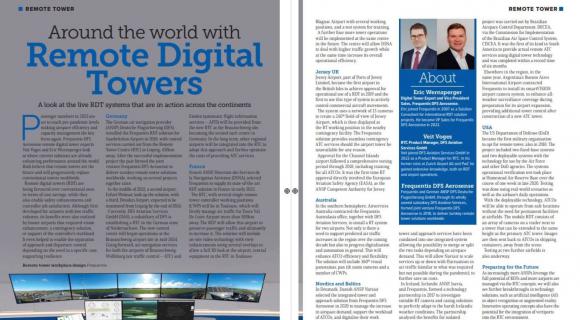 ATM Mag: Around the world with remote tower
We summed up RDT installations around the world for ATM Magazine in March, and the challenges they solve.
Eric Wernsperger, Digital Tower Expert and Vice President Sales, Frequentis DFS Aerosense & Veit Voges, Remote Tower Product Manager, take you on a world tour. Download the article in full.