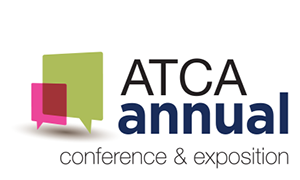 ATCA 2019, Frequentis @ booth # 537
Washington, United States of America
ATCA Annual takes an in-depth look at the future of air traffic management. As ATC/ATM industry thought leaders, ATCA continues to make its annual conference the premier forum for aviation professionals. The Conference includes three days of presentations, seminars, networking opportunities, and exhibition with the participation of internationally recognized experts in the ATC/ATM industry.
This year's ATCA Annual Conference and Exhibition will be held at the Walter E. Washington Convention Center, October 21 – 23.
Please join us at booth #537 and experience exiting new developments and innovations in the world of Air Traffic Management. Learn about ….
ATC voice communications systems are revolutionized by our TDM-to-IP migration products;

ATM-grade networks based on Software Defined Networking (SDN) enable future enterprise network solutions;

Remote Virtual Towers continue to become a reality and we'll give you a glimpse of the future at work today;

Unmanned aerial systems (UAS) and UAS traffic management (UTM) are going mainstream;

Surveillance and aeronautical message handling support nationwide technology refresh solutions;

Open architecture allowing full data integration – supported by human & business process centric design;

Global participation in industry standards and requirements development and how our talent pool provides solutions for the Federal Aviation Administration and Air Navigation Service Providers worldwide;

Mitigation of User Rejection Risk through UX oriented testin;
We also invite you to join
Norbert Haslacher, CEO Frequentis, in the main conference:  "Emerging Technologies and the Leaders Behind Them: The Changing Face of Our Industry and the NAS" on Wednesday 23 October from 10:45 – 12:00.
Theodor Zeh, Director Control Room Consulting Frequentis at the Williams Theater: "Safety-Related Human Design in an Automated Environment – Mitigation of User Rejection Risk through UX Oriented Testing" on Tuesday 22 October from 02:30 – 03:05pm.




 

Dieter Eier, Vice President Business Development Frequentis USA at the Williams Theater: "In Plane Sight: Keys to Success with Remote Towers" on Monday 21 October from 12:30 – 12:50pm.
Austrian hospitality has always been part of the Frequentis culture. We would be pleased for you to join us for our Happy Hour on October 21, 2019 from 04:00 to 05:30 pm at booth #537.
We will also be happy to arrange for technical meetings at our offices in Columbia, Maryland after the ATCA showcase event, so please reach out by email or stop by our booth #537 to meet with the Frequentis team, experience the latest technology applied to FAA and global communications networking and solutions, or schedule a Technology Innovation Center tour at our Columbia office.