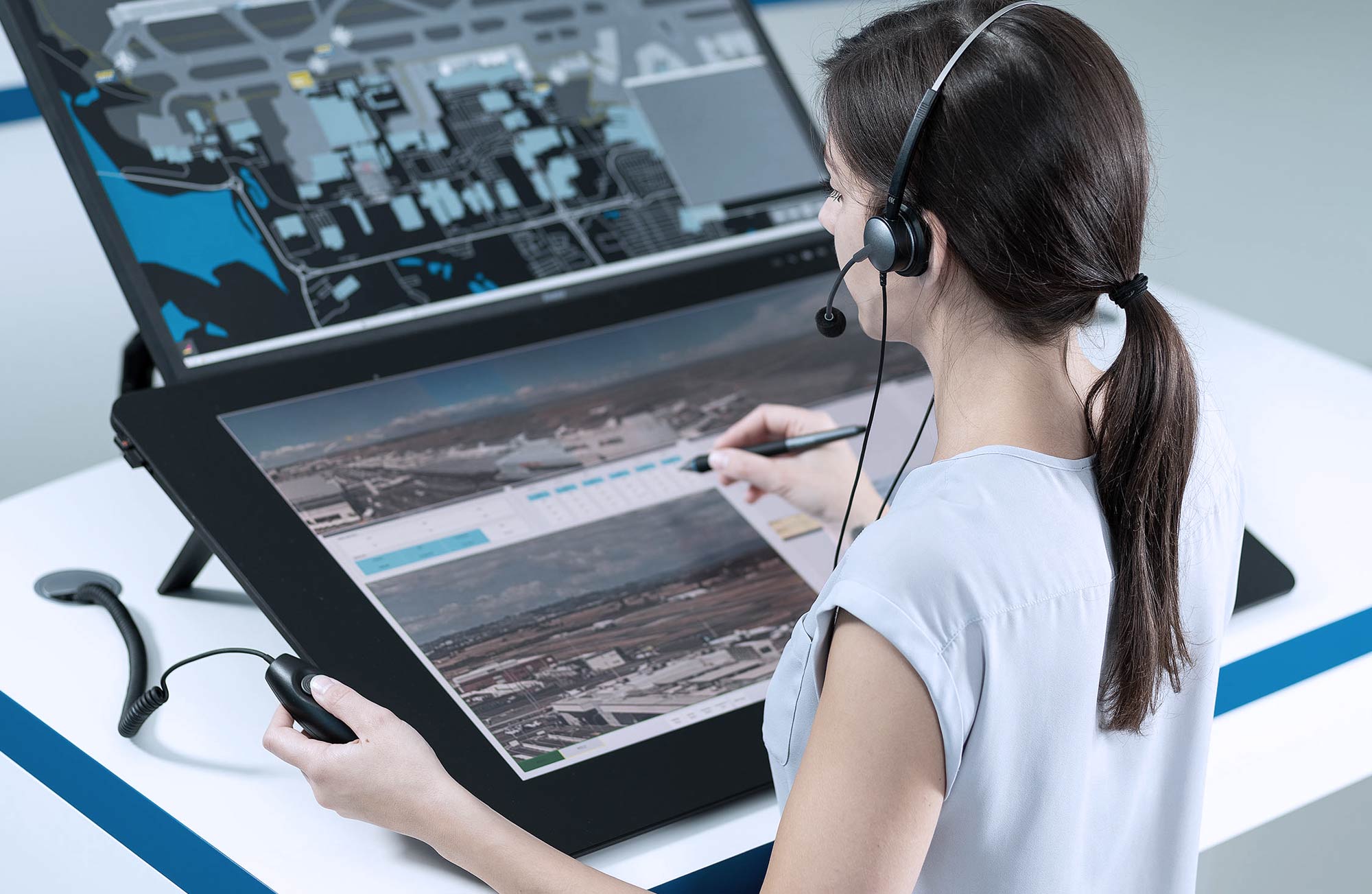 A-SMGCS
Advanced surface movement guidance & control system
The Frequentis A-SMGCS (advanced surface movement guidance and control system) provides tailored services covering  surveillance, safety, control, planning, routing and guidance while taking into account local procedures and infrastructure constraints. Airports and ANSPs benefit from Frequentis' unique and comprehensive digital tower portfolio where A-SMGCS combines best in class products to deliver a seamlessly integrated solution. Our mission is to deliver on safety, performance, capacity, and environmental needs. We deploy end-to-end turnkey solutions out of one hand and provide maintenance support services throughout the lifecycle to ensure continuous adaptation to dynamic changes of our customers airport ecosystem. 
Today's airports all over the world, small or complex, are facing dynamic changes in traffic situations and are in need of cost-effective operation. Converting complex information into an easy-to-understand situational picture for the operator will enable safe and efficient operations. Harmonized workflows in combination with decision support information help the controllers to ensure safe and continuous ground traffic management. 
 
Seamless digitalisation & integration 
A-SMGCS is at its best in dynamic traffic environments where in peak traffic times multiple controllers operate together in a harmonized workflow. In situations with lower traffic volumes A-SMGCS automates daily tasks to single click operations at your fingertips in real-time, e.g., changes from day to night operation or changing landing-directions. A-SMCGS is a seamless integrated solution that can monitor and control navaids, airfield lighting, and other systems. A-SMGCS intelligently integrates sub-systems such as weather observation to inform the operator and provide enhanced decision support. The built-in artificial intelligence of A-SMGCS supports the controller to ensure safe and continuous ground traffic management. 
Benefits
Consolidation 
Combines all essential information and controls into one configurable operator-focused interface delivering enhanced situational awareness and decision support. 
Scalability 
Meets all requirements, from modular solutions for regional airports up to comprehensive solutions for large airports. 
Interoperation 
Standardises and simplifies information exchange between different teams and functions within an airport ecosystem. 
Document to download
Manage cookies