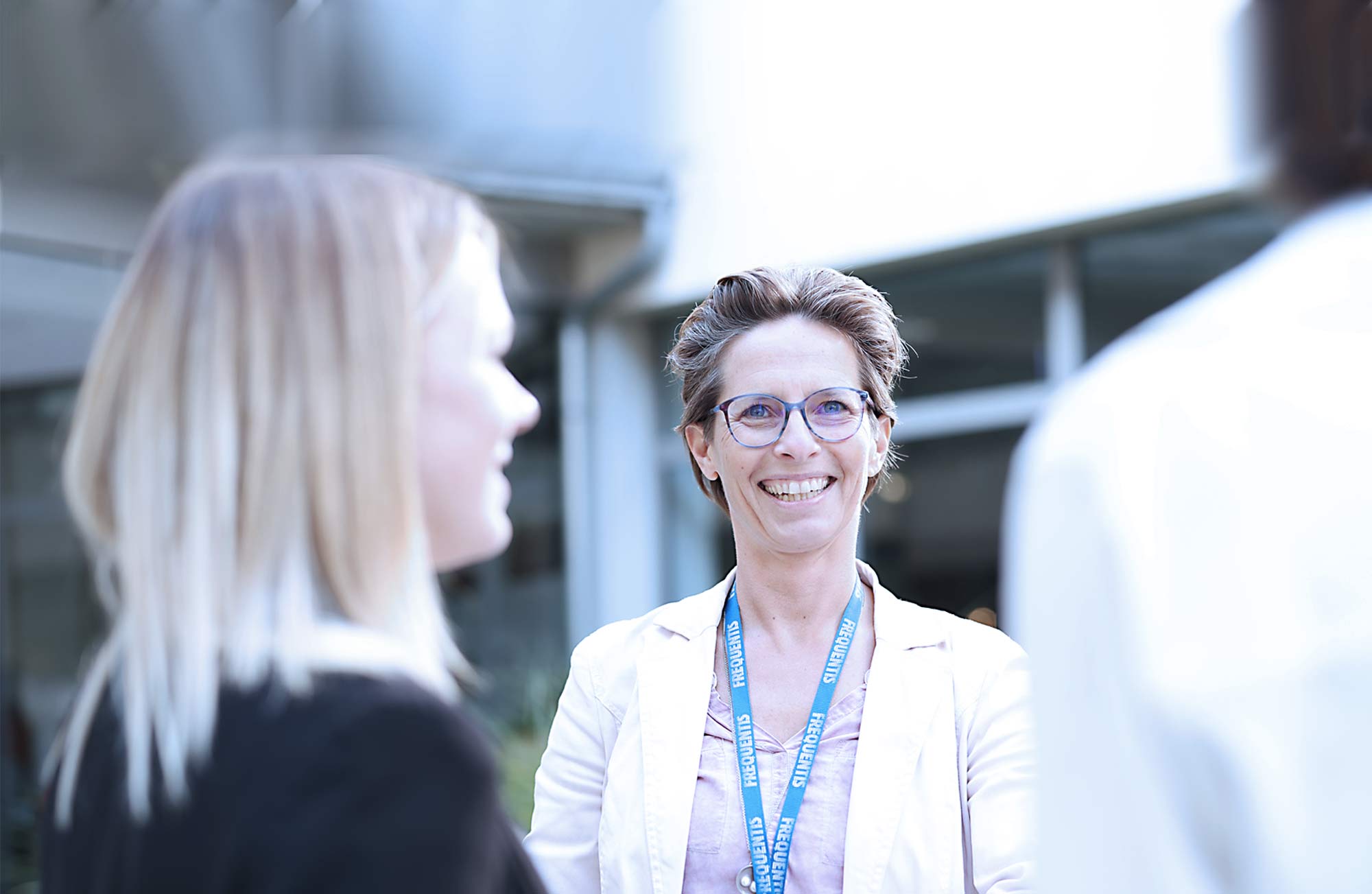 Do you already have professional experience?
Frequentis systems and solutions help make the world a safer place. It's special work and we're proud of it. The daily handling of safety-related systems requires a deep understanding of the needs of our customers as well as a high level of identification with their tasks. We understand how control centres in air traffic control, blue light organisations, the coast guard and the railways work, so we can develop the best solutions.
We see ourselves as a project-led organisation that combines innovation with stability. This is also reflected in our areas of responsibility.
Whether as a Solution Architect, System Engineer, Sales Manager or in Project Management – our employees enjoy working on highly complex projects in an international environment. 
For experienced professionals – especially in the areas of IT, technology, project management and sales – there is a whole range of roles. We deliberately rely on a mix of our long-standing employees, career starters and people with professional experience. The following applies to all: Frequentis products accompany our customers for many years. We therefore attach great importance to stable and long-term relationships not only with customers but also with our employees.
To this end, we create an environment that focuses on personal responsibility, equality, appreciation and development opportunities both in management roles and in specialist roles.

Open questions
Do you have any further questions about the application process, our careers or Frequentis as an employer? 
Videos
Join Frequentis – our CEO Norbert Haslacher has a message for you
FREQUENTIS turns 75: innovation and continuity for a safer world
Frequentis Corporate Video
Manage cookies