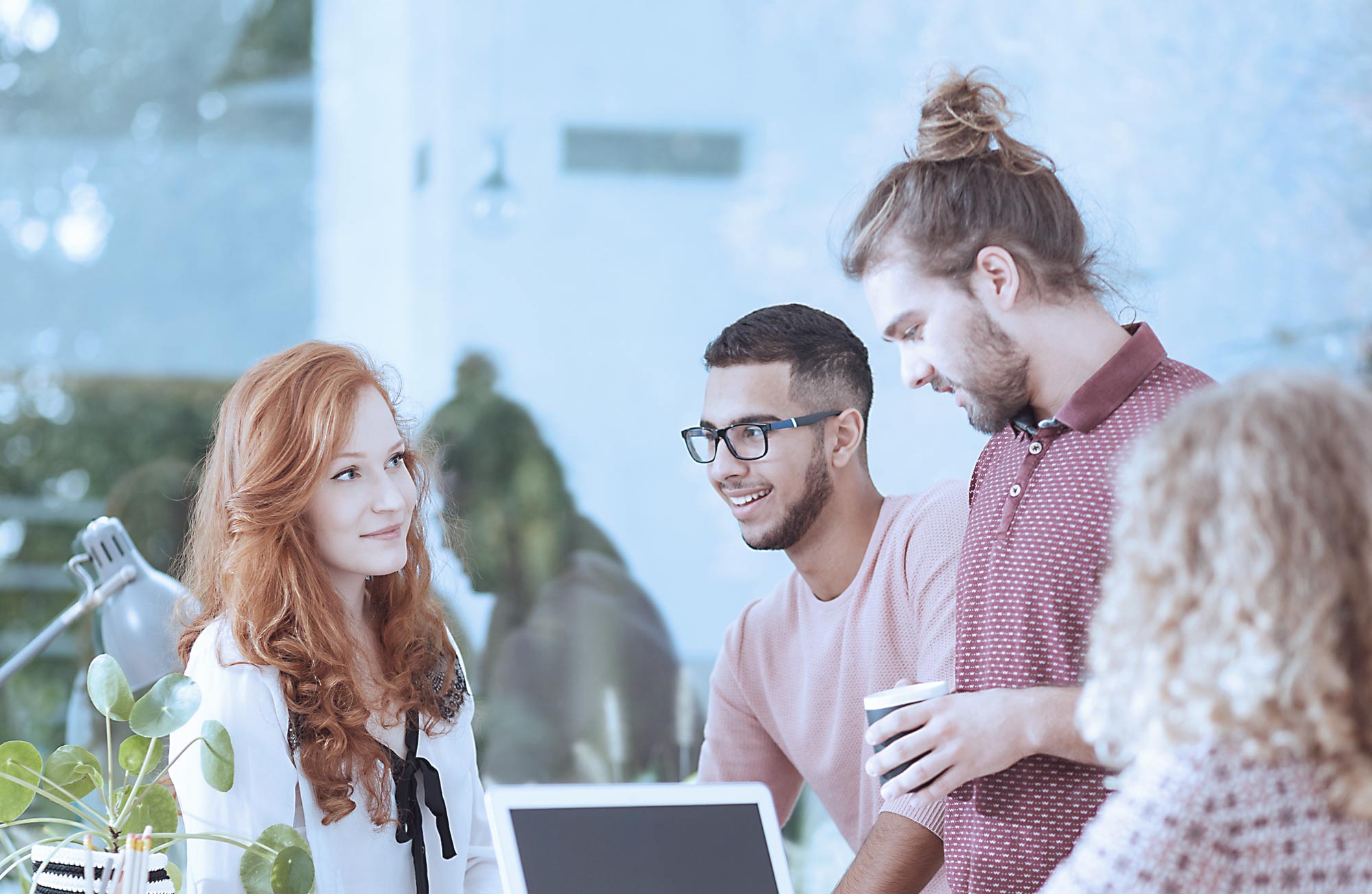 Are you studying or a graduate?
Internship, part-time role or support with scientific work – we have numerous opportunities for people who want to study and gain their first professional experience. We are in partnership with the FH Technikum Wien (University of Applied Sciences) and the Technical University (TU) of Vienna, among others.
Your education is important to us, which is why we offer many part-time positions, so that learning can happen alongside working.
Are you a graduate? As a graduate of a higher vocational college or with a technical or economic degree, in addition to the opportunity of completing one of our trainee programs, you have the option of jumping straight into your first #JobForASaferWorld at Frequentis.
On our portal there are open positions for graduates or juniors.​​
We support your career entry through an onboarding program lasting several months, with your own tutor accompanying you. Lifelong learning at Frequentis is more than lip service, that's why there is an extensive training program.​​
​You can see more detailed insights on our YouTube Playlist "Why Frequentis? The Employee Experience".
 
Can't see the position for you right now with Frequentis?​
Register with our Talent Network. We will get back to you as soon as we have the right role for you.
 
Open questions
Do you have any further questions about the application process, our careers or Frequentis as an employer? 
Videos
Join Frequentis – our CEO Norbert Haslacher has a message for you
FREQUENTIS turns 75: innovation and continuity for a safer world
Frequentis Corporate Video
Manage cookies