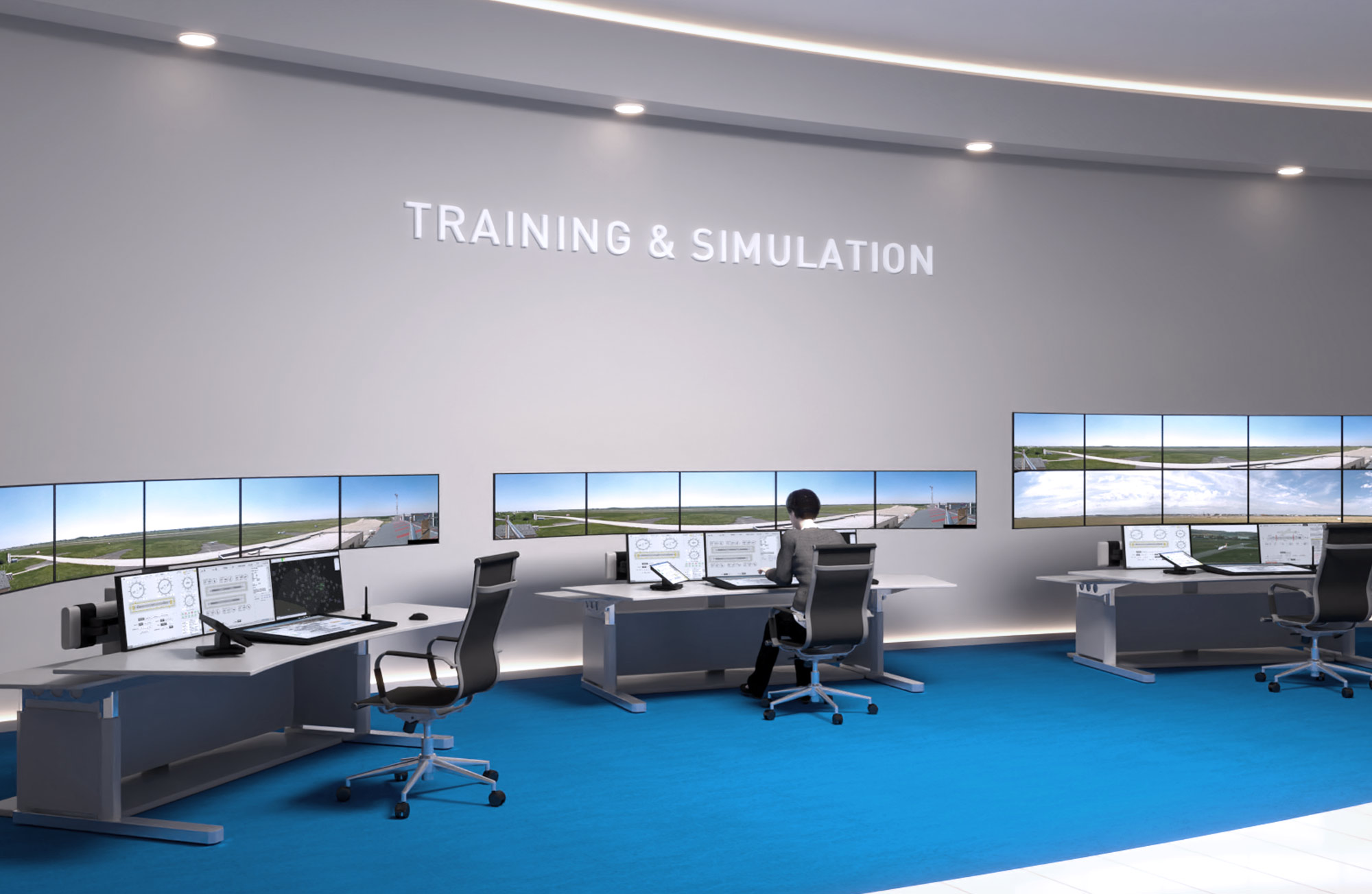 Education & Training
In safety-critical ATM environments, effective controller training depends on easy access to top-quality simulation environments. However, this can be difficult to achieve given the practical limitations of facilities which may be relatively small or remote.
ATRiCS AVATOR is a highly flexible 3D tower simulation platform that airports and air traffic controllers can rely on. It requires fewer training staff, offers quick and flexible exercise setup, and permits stress-free integration with modern ATM systems. Based on artificial intelligence principles, AVATOR has unrivalled capabilities in integrating any mix of the latest technologies and/or legacy systems for validation purposes, as proven in operational service as well as in SESAR exercises.
ATRiCS AVATOR at a glance
Scalable from simple basic computer-based training (CBT) up to 360° multi-tower flexible set up
Remote digital tower support
Pseudo pilots not required
User-friendly traffic generator to interactively prepare and modify traffic scenarios
Highly configurable
Easy replay/rewind function
Combines with cockpit simulators
Comprehensive visual effects (weather conditions, light, dynamic/static objects)
Key features
Simulation server
The powerful simulation engine generates aircraft and vehicle movements on the ground and in the terminal manoeuvring area, as well as FPL data.
Out-of-the-window view
The realistic 3D engine renders traffic situation on any type of display – for example, rear/front projectors or LCD displays – including realistic light conditions, weather, buildings, airfield lighting, signs, and so on.
Interactivity mode
Real-time interaction, plus a rewind feature to return to a past traffic state and instantly repeat the exercise from there, enabling realistic training situations.
Touch-based input
For ATC clearances and taxi routes by pseudo pilots or directly by controllers.
Tower Automation Suite
AVATOR seamlessly combines its capabilities with automation systems (iCWP, EFS, DMAN, AMAN etc.) for validation campaigns on new procedures and systems, such as remote digital towers.
Benefits
Operational cost savings
The use of electronic clearance input on the ATCO side supports high traffic volumes at very large hub airports. Therefore, usage without pseudo pilots is equally possible, while easy scenario-generation and rewind/replay functions save time and operational costs.
Flexibility
The system can be installed practically anywhere on site for individual flexibility and even 24/7/365 remote access.
Cost-effectiveness & innovation
AVATOR does not require extra effort for development or integration with operational systems such as A-SMGCS, ICWP, EFS, or A-CDM, so realistic training on a new set of tools is easy, innovative and cost-effective.
Operational know-how
The simulator set-up is driven by know-how from operational systems and requirements, and is therefore much more multipurpose-oriented than traditional simulators
Documents to download
Manage cookies