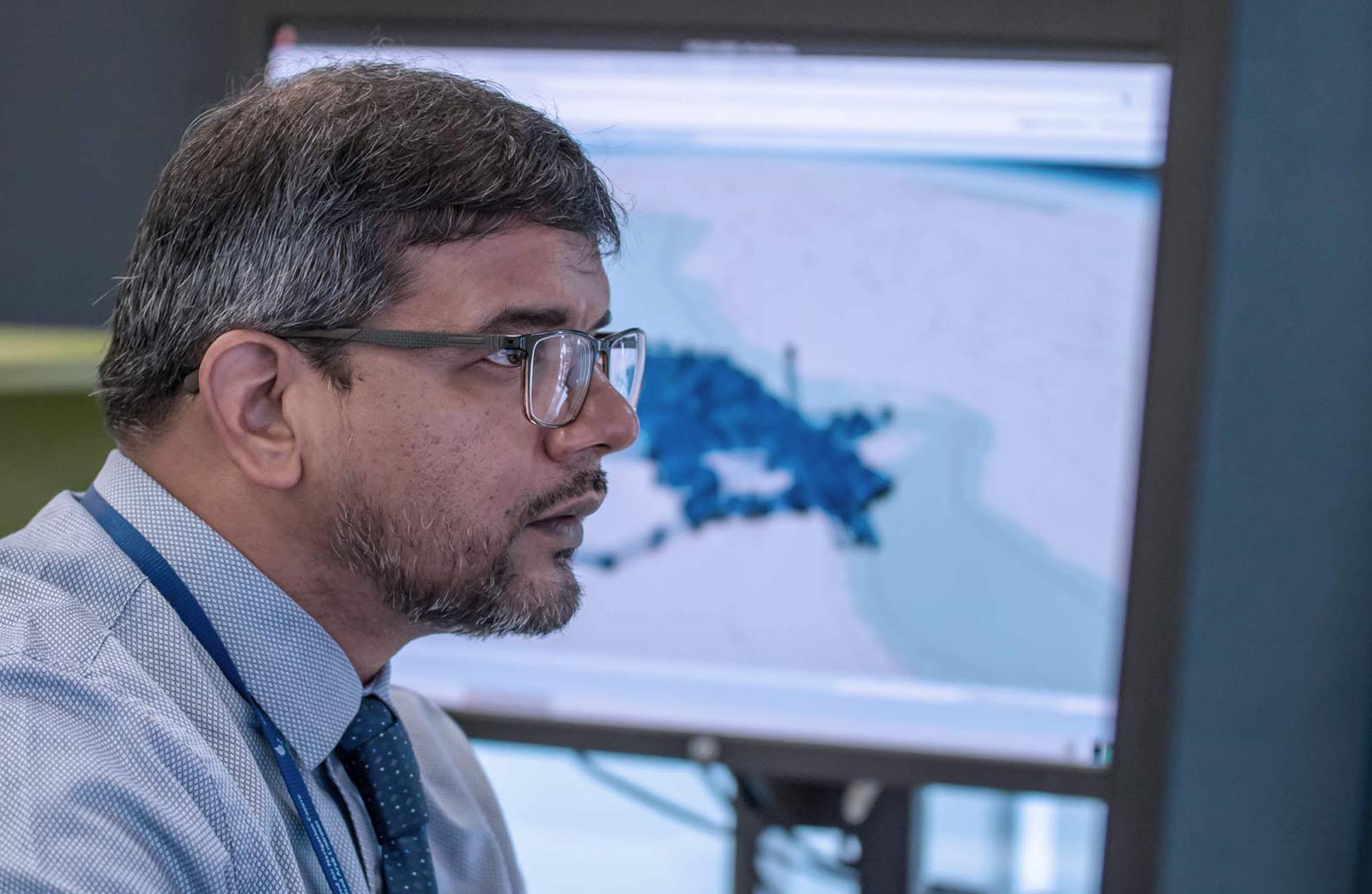 Terminal System for Air Traffic Services - CADAS-ATS
CADAS-ATS is an ATS terminal that provides messaging services and flight planning capabilities for aeronautical offices, airlines and pilots.
CADAS-ATS combines AFTN messaging services with the messaging capabilities of X.400/AMHS. It enables AFTN and AMHS to be operated side by side on a single terminal. The user agent supports both basic and extended ATS Message Handling Services as defined in ICAO DOC 9880, second edition. CADAS-ATS features flight planning functionalities, including the web-based pilot portal, which enables visual route planning, filing of flight plan proposals, and home briefing, and the active flight database (AFD), which enables operators to monitor the status of flights for which they are responsible.
Optional SOAP (Simple Object Access Protocol) and AMQP (Advanced Message Queuing Protocol) interfaces in accordance with ICAO Manual on SWIM Concept (Doc 10039) are available to provide a bridge for data exchange with future SWIM services.
CADAS-ATS at a glance
Integrated AMHS User Agent supports both basic and extended level of service
AFTN compatibility
Certified internet-access security
Syntactic and semantic message check
Powerful retrieve-filter
Optional SOAP and AMQP interfaces for operational integration with SWIM infrastructures
Optimised for use with our message handling solutions, such as AIDA-NG
Key features
CADAS-ATS provides a comprehensive set of terminal applications for aeronautical offices, airlines and pilots. Automated software distribution from a central repository keeps all terminals updated and patched.
Centre terminal
Full scope of ATS functions for ATC controllers, tower, ARO and airlines comprising management of ATS messages 
(FPL + associated, IFPS, ATFM, NOTAM, METEO, free text), active flight database, AUP/UUP management (via NM B2B).
ATS terminal
Management of ATS messages (associated, NOTAM, METEO, free text).
Flight strip printing terminal
Automatic generation, update and printing of flight strips. Numerous printers can be assigned for auto printing on each terminal.
Administration terminal
Supervision, control and configuration of the entire system.
All terminals provide an easy to use interface with various assisting features in order to ease the workflow of operators and pilots.
Benefits
CADAS-ATS eliminates the need for additional AFTN messaging hardware and the complex duplication of traffic databases (AFTN and AMHS).
It offers secure access to ATS over the internet, validated by independent IT security consultants. CADAS-ATS is not vulnerable to any known security breaches or threats; it can be safely used over the internet for nationwide services.
Manage cookies