Airlines
Downstream, airlines can rely on the correct automatic ingest of data to run their data engines and optimisation tools. While all regulatory requirements are fulfilled and data structures are applied according to international standards, the flexibility of the solution allows the addition of data and business rule extensions to manage and process additional data that is especially crucial in the airline industry.
Airports
Upstream, data origination at airports is being supported through the correct formatting and verification of the completeness of all data according to the latest requirements and regulations from ICAO, Eurocontrol or the EC. A flexible workflow engine allows third-party originators to manage data in a true collaborative manner while internal departments and teams are constantly informed about the current status of tasks and the respective data.
Data Management
The Frequentis AIM solution is an entire system landscape that consists of modular components, fully integrated internally and with third-party components to ensure complete interoperability along the digital aeronautical data chain.
Short term information management smartINMO consists of
AIXM NOTAM management
Web/pilot briefing
Extensive flight plan management
smartWeather for the management and integration of meteo data.
Long term information management smartDM consists of
AIXM information management
Extensive reporting tools
Comprehensive GIS component
smartETOD for the management and integration of terrain and obstacle data.
For the creation of ICAO standard publications and any type of non-standard publications, the following components are available
General publication management platform PAMS with smartWeb clients
smartAIP for AIP management
smartCharting for management of aeronautical charts.
smartWFM and smartADQ allow organisations to map organisational structures of the entire work environment including third-party collaboration units, team members and roles into the solution workspace. On this basis, workflows are created through which the cooperation of teams and how different modules and tools interact is defined. This is the basis for a truly customer-specific configuration of a standard process with full interoperability not only for the initial setup, but that can be adapted and extended at any stage in the future according to a changing environment and changing needs, while fully protecting the initial investment in the overall solution.
All components are available for all users along the digital data chain ensuring full data exchange capabilities and are scalable for the smallest teams up to solutions for large multinational organisations. Most of the tools and components are also available as stand-alone systems, as hub platforms, as hub-services or as AIM services in specific cloud environments.
The basis for the innovative Frequentis AIM solution landscape is an intensive investment in research, continuous extensions and improvement. Our activities under SESAR2020 and NextGen, the extensive participation in expert working groups and the general close collaboration with ICAO, EUROCONTROL, EUROCAE and CANSO is important for us to drive useful standards in the AIM industry. Our unique 4.5/5.1 AIXM data duality implementation and our selection as the winner of the SWIM Masterclass bear testimony to the fundamental Frequentis strategy of fostering an innovation spirit in the data management domain.
Client References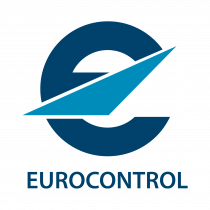 Deutsche Flugsicherung relies on EAD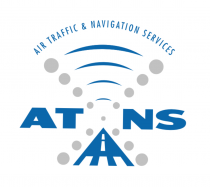 ATNS - South Africa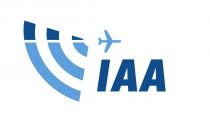 The Irish Aviation Authority trusts in Frequentis smartMessenger for its AMHS