Strategic partners
Strategic Partnerships are of special importance for Frequentis
Delivering high-quality solutions that span the full breadth and depth of an industry requires companies to work together with partners. In an ever growing and evolving world, selected partners are of key importance to complement our own ability to create solutions and services in the most efficient and effective manner for our customers.
Frequentis actively selects and manages its strategic partnerships with the goal of strengthening and growing our business portfolio. In return, we empower our partners to grow their own business.
We build strategic partnerships with a focus on Control Center Solutions – creating a win-win-win scenario for Frequentis, our partners and our customers!
For more information about our strategic partnerships, we invite you to reach out to us!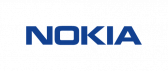 Details

Details

Details

Details

Details

Details
Manage cookies