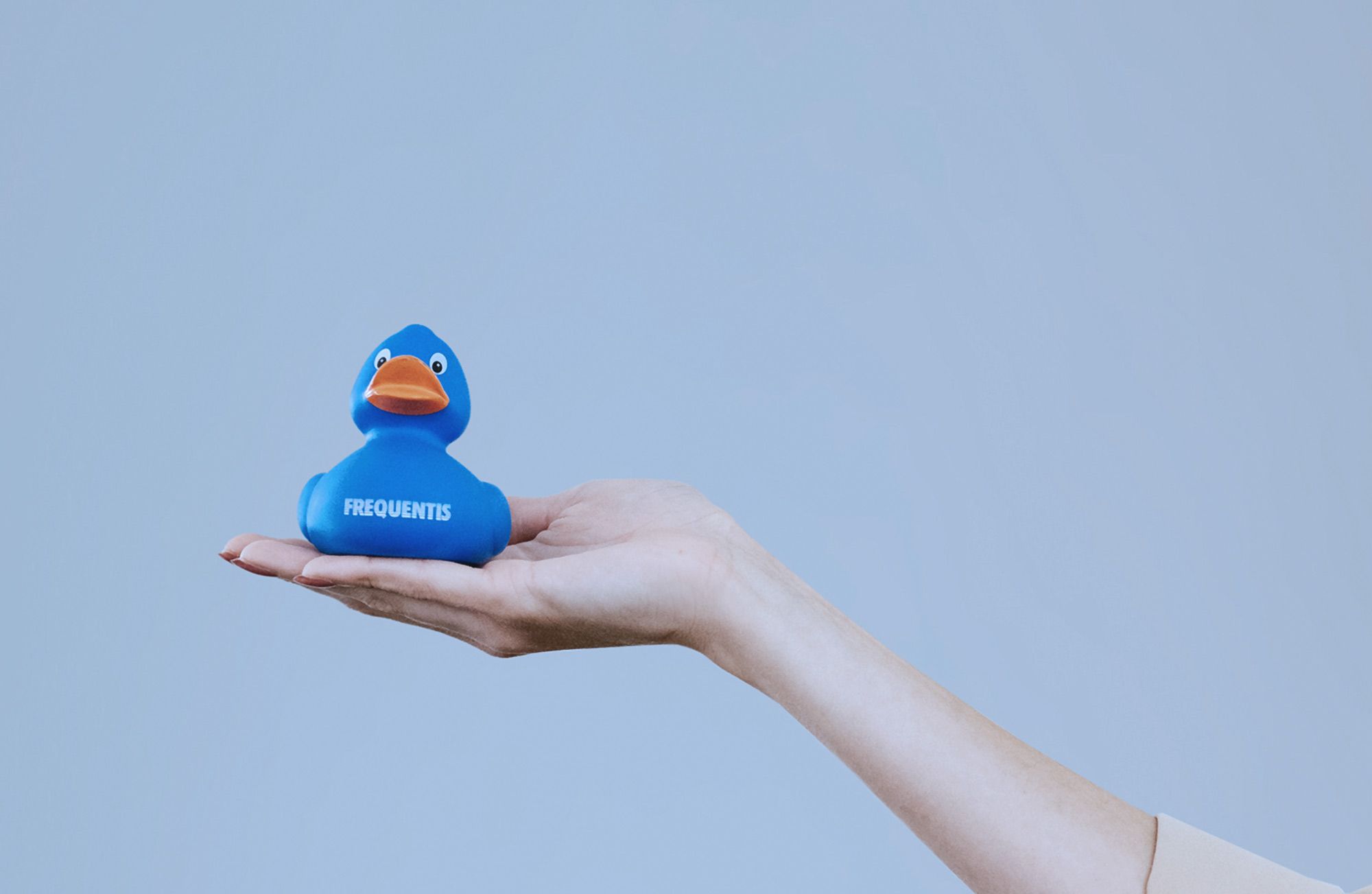 Maurice
This is Maurice, our mascot. Our HR Recruiting & Talent Management team asked him what it's like to work at Frequentis and where the many pictures on his Instagram Account come from.
Bettina Felkl: Maurice, what is your role?​

​I am an Influencer, that's why I've had my own Instagram Account for years. Oh, you mean here at Frequentis? I am the official company mascot and a welcome gift for new employees. In every Welcome Package there are some useful work tools, and me.
Barbara Heinzel: How long have you actually been with Frequentis?​

Oh, I'm an old goat, even though I'm a duck, I don't really know anymore. I used to go to job fairs and made quite a splash there. I became quite sought after and lots of employees wanted their own Maurice.
NN: What do you want to give to the people who are interested in a job at Frequentis?​

​One thing I know for sure is that when you work for Frequentis you cannot be a lame duck. It's great that you good people from the HR Recruiting & Talent Management team are here to help find out if this is the right place for you. And I come back into play when you get the message saying, "Welcome to Frequentis!"
Christina Böck: Where do all those pictures on your Instagram account come from?​

​As an Influencer naturally travel a lot. I accompany colleagues on their business trips and sometimes go with them on holiday. Not only do I see loads of different places, but I have also made friends with dogs, rabbits, squirrels, robots and even drones!
Videos
Join Frequentis – our CEO Norbert Haslacher has a message for you
Careers Insights: job profiles & career paths at Frequentis
FREQUENTIS turns 75: innovation and continuity for a safer world
Frequentis Corporate Video
Manage cookies