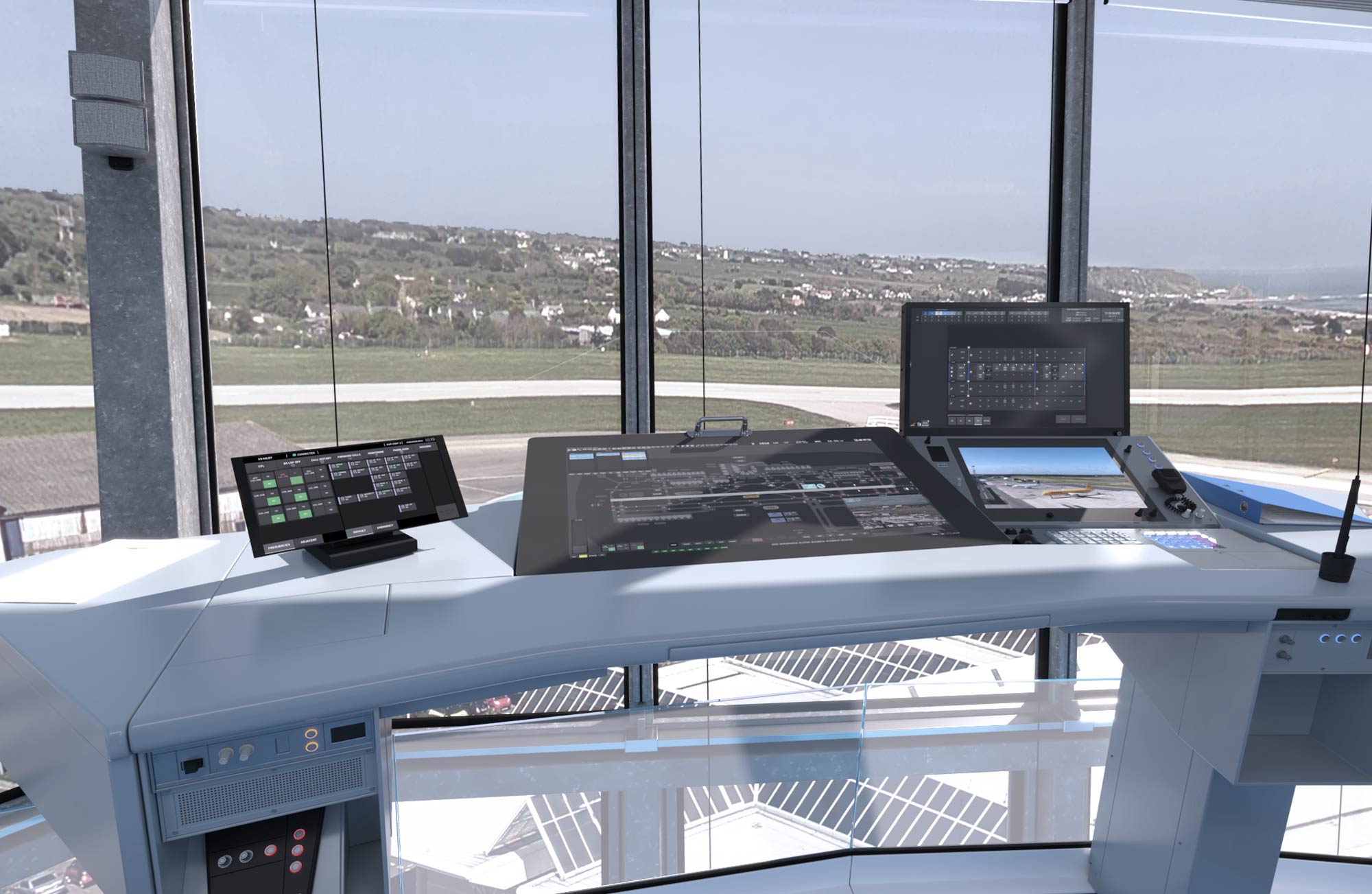 Integrated Controller Working Position
A universal element in Frequentis Digital Tower solutions, the Integrated Controller Working Position (iCWP) concept puts the controller at the heart of everything.
Controllers now entering the workforce are accustomed to intuitive and highly flexible user interfaces, and should not be required to work in out-dated environments. Controllers also now expect to be able to switch from one mission to another rapidly and seamlessly, which is typically challenging within the rigid constraints of legacy working positions.
By deploying an iCWP solution, ATC organisations can bring all essential information, controls and even voice communication into a single, operator‑focused interface. By freeing controllers from laborious switching between multiple systems, this approach helps them focus fully on safety while guiding traffic efficiently.
The Frequentis iCWP approach
The Frequentis Integrated Controller Working Position (iCWP) delivers a unified front-end that provides all the information necessary to carry out ATC operations. It covers all civilian ATC requirements across visualisation, surveillance, flight data handling, information and control. Airports can choose to combine existing and future third-party applications with Frequentis modules, all relying on the MosaiX digital platform to increase automation, reduce manual work, provide tight integration, and support cross-functional workflows. With its highly integrated, intuitive and flexible interface, iCWP helps controllers maintain a clear mental picture of the airspace they are managing.
Uniquely, MosaiX integrates voice communication with control centre applications. Voice integration makes innovative features possible, for example, an ATM-grade "squelch" function that uses incoming voice communications to show an operator of multiple remote towers which site the voice is coming from.
 
Virtual ATC centres
In addition, this modular approach built on a common integration layer supports the virtual centre concept, whereby ATM Data Service Providers are decoupled from Air Traffic Service Units (ATSUs) to enable multiple ATSUs to act as a single organisation from the perspective of airspace users. In practical terms, this means that an ATC organisation can deploy a single data centre to support future controller working positions across full Towers (TWRs), Approach Control Services (APPs), and Area Control Centres (ACCs), as well as Remote Digital Towers (RDTs). The virtual centre concept can improve interoperability across national and regional boundaries, allowing organisations to centralise expertise while providing full geographic coverage, and cutting costs while improving service levels.
To support the workflow requirements in virtual centres, the Frequentis user interface intelligently highlights essential information and enables rapid data input through a single device for all functions. It also provides intelligent, context‑sensitive menus that promote the most likely commands depending on the situation, helping to guide controllers along the path of organisational best practices. And with voice communication integrated into control centre solutions within an intuitive graphical interface, controllers save time and avoid the need to switch between different systems to accomplish operational objectives.
With all essential information and controls delivered through an operator-focused interface, the integrated controller working position helps boost situational awareness and releases controllers from the work of handling inter-system integration themselves.
Documents to download
Manage cookies