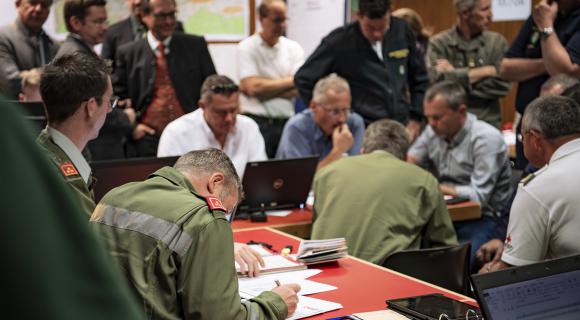 Successful completion of research project
"INTERPRETER" App proves itself during a civil protection exercise in Murau.
As a partner of the AIT Austrian Institute of Technology, Frequentis contributes its expertise to the INTERPRETER research project for the provision and integration of safety-critical systems. The project, funded by the Austrian Security Research Programme, KIRAS, comprises the electronic information exchange for civil protection and disaster control. During the civil protection exercise in Murau in October, the application was tested in various scenarios.
To read the story in German CLICK HERE...