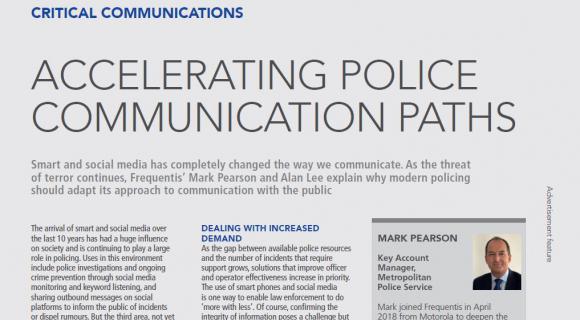 ACCELERATING POLICE COMMUNICATION PATHS
Smart and social media has completely changed the way we communicate. As the threat of terror continues, Frequentis' Mark Pearson and Alan Lee explain to Counter Terror Business Magazine why modern policing should adapt its approach to communication with the public.
Click download to read the full article...