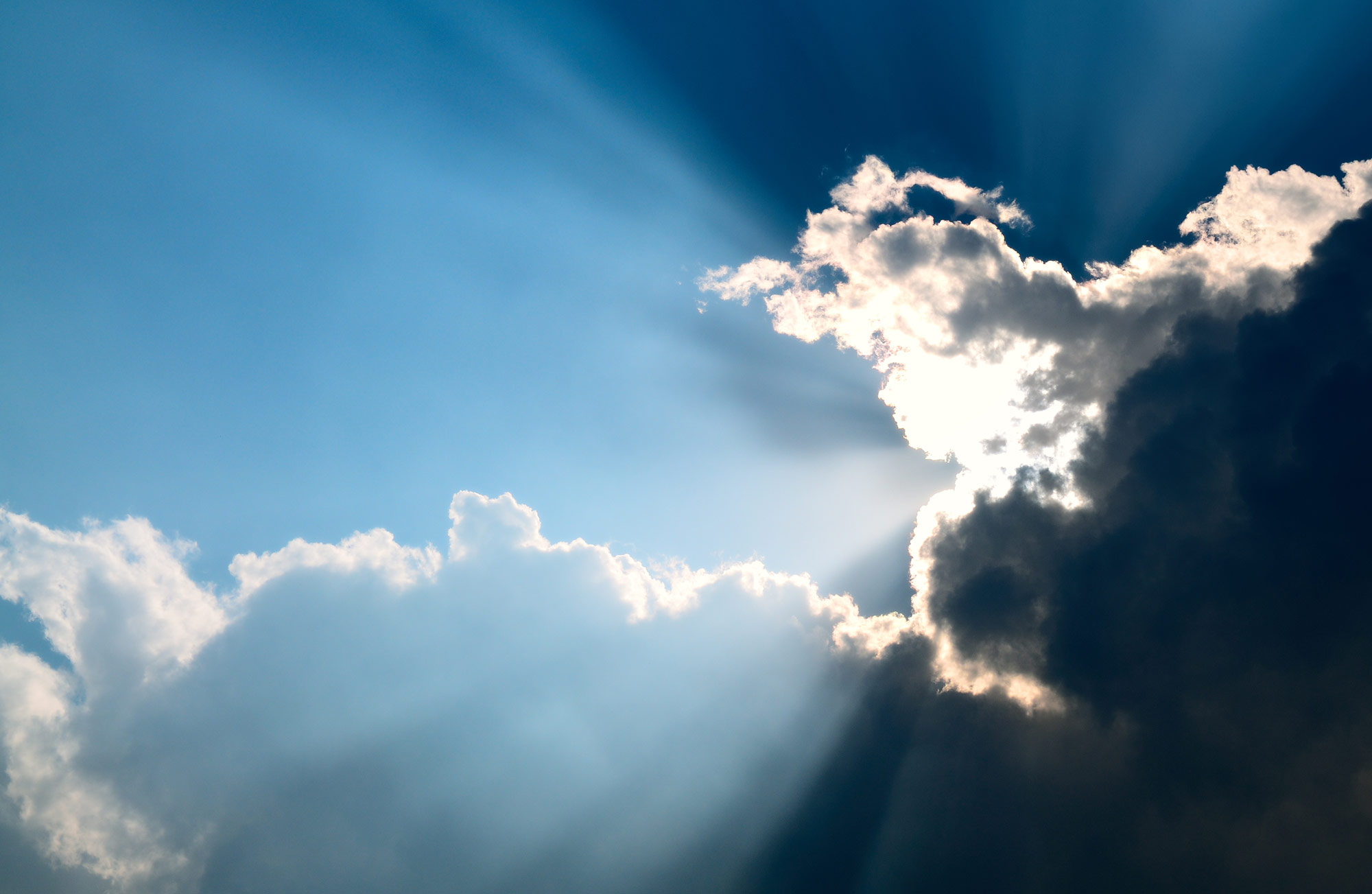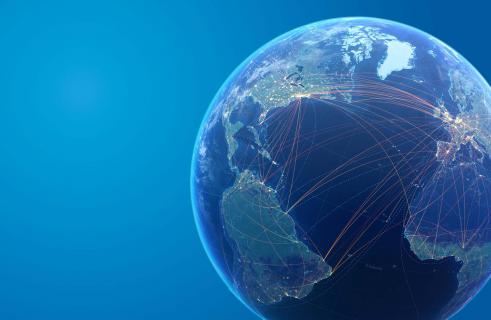 Since the outbreak of COVID-19, an internal focus team led by the Frequentis Executive Board is closely monitoring the market development, the spread of the virus and what measures are needed for business continuity.
You can find all of our currently implemented measures below.
Immediately after the first information regarding COVID-19, a number of precautionary measures were taken to ensure the health and safety of employees and to minimise the impact on the company's operations and the operations of our customers.
Especially in a critical situation such as this, it is an enormous benefit to be able to rely on the strong and stable relationships with customers and partners and share knowledge as circumstances progress. At this point we want to once again thank you as our business partner for the excellent cooperation and your confidence in us. We are positive that together we will also overcome the current crisis. For any comments or questions please refer to your Frequentis contact person. Our teams are ready to support you.
For our latest statement from our CEO click here.
Digitalising operations
97% of the staff are equipped with laptops to enable working from home to be implemented without any issues. 

The remaining 3% of staff are working in our factory or on site, maintaining test and emergency systems, while abiding by the appropriate social distancing measures.

Skype meetings ensure staff and customer contact can be maintained.

IT works without interruption and restrictions.

For information on our solutions and systems we invite you to visit our 

YouTube

 channel. 
Many thanks to all our customers for working flexibly with us to enable us to utilise digital methods of communication.
Resilience in the face of adversity
Combined with the above measures, we believe we are in good shape to withstand the challenges resulting from coronavirus. As well as ensuring business continuity, the most important factors for us are the health of our employees and ensuring that they can care for their children and families.
Frequentis continued to grow profitably in 2019 and the IPO in May 2019 was a milestone in the ongoing development of the company. 
Revenues grew 6.3% to EUR 303.6 million

EBIT increased by 10.3% to EUR 17.2 million and the EBIT margin rose from 5.5% to 5.7%

Order intake rose strongly, by 9.0% to EUR 333.7 million
This has continued with a positive start to 2020, with an additional increase in order intake, we aim to raise revenue and order intake further during the year. That said, the coronavirus pandemic has triggered risks for the current year. At present, it is not possible to make a reliable estimate of the impact on global growth, project acceptance, the supply chain, the budgets available or the potential postponement of investment.
For more on our financial results 2019 click here.
Limitations
Our system engineers are still working in the test lab and the integration hall, ensuring to keep the necessary distance. 
The travel restrictions in place remain a challenge for certain tasks. Factory acceptance tests due to take place at our premise, and be attended by customers, are being rescheduled or, where possible, carried out virtually.
However, there are some tasks that can only be performed on our customers' premises and we are taking the appropriate measures to reschedule these where possible or make alternative arrangements.
We are hiring
Despite these challenging times, at Frequentis we know one thing is certain – we will continue to hire the best talents to support us in pursuit of our goals. For this reason we would like to draw attention to our currently open job positions here.

We look forward to welcoming new employees to Frequentis.

MESSAGES FROM THE REGIONS
EMEA
Central & Eastern Europe
In Central Europe, and therefore also at our corporate headquarters in Vienna, we are experiencing the even stronger third wave of the pandemic.
We are carefully observing all restrictions and regulations in place by local governments and have implemented additional hygiene, distancing and tracing measures for all Frequentis subsidiaries in the region.
Our common goal is to ensure maximum availability of operations and services, even in the case of employee infections.
Our customers are also working along their state of emergency plans, with a very limited percentage of teams present. Business trips and physical meetings are kept at the absolute minimum to keep safety critical systems up-and-running.
But the time is also used to publish a large number of tenders to prepare for the recovery in aviation as well as to invest in additional resilience, contingency and scalability of IT systems across all industries.
As we continue to install high-tech voice and data solutions with our customers, we have invested in virtual demo rooms, state-of-the-art video equipment for factory acceptance tests and video conferencing equipment for remote site acceptance tests.
Public safety organisations are evaluating new ways to provide "continuous availability" by shifting workloads into private clouds. New integrated multi-media workplaces are designed to face with fluctuating workloads and multiple communication channels. New apps are to be integrated and the concepts of situational awareness and common operational picture are expanded, triggered by the experiences with the not only the pandemic but also terrorist attacks and public protests.

Public transport organisations and maritime infrastructure providers now prove their role as the backbone of local economies; investment programmes are being set-up on EU and National levels to push economic recovery with the focus on "Green Deal" and "Digitalisation". Frequentis supports with innovations to speed up the modernisation of control rooms and telecom systems with additional functionalities and interfaces to incident and crisis management tools. 

Air Navigation Service Providers continue protecting air traffic controllers by appointing designated teams in shifts, as well as providing contingency control rooms in case of contamination. Expenses and cash-flow are under stringent control, preparing for a gradual return back to previous capacities over a longer period of time. Investment priorities remain unchanged and have gained even momentum: digitalisation in general, and automation, virtualization and contingency solutions in particular are a focus.

Our R&D partners have given a clear statement to continue all activities despite the current challenges as we are all preparing for the time after the crisis, working on large-scale infrastructure programmes funded by the EU and local constituencies to recover and foster our economies. This includes the Single European Sky initiatives, VLD Very Large Scale Demonstrations in the area of drone management as well as cross-border 112 emergency call handling.
Germany
Because we serve customers across the country, year-round, we are used to working remotely and from home, so the impact has been minimal to daily work. We have shown that we are able to effectively accommodate customers. Frequentis Germany continues to be fully operational and looking forward to overcoming the inconveniences caused by COVID-19.
Besides regular checks for mail and to monitor the situation at our facilities, most of our staff still work from home,

but we are allowed to visit customer sites in order to install new systems or to do important maintenance work.

Because we work in critical infrastructure, we can visit customers and work on site.

Frequentis Germany is fully operational and we are looking forward to returning to "normal life" as soon as is safe.
Middle East
Frequentis Middle East continues to remain fully operational to support the recovery of operations for ANSPs and airports as countries in the region open up borders gradually and allow airlines to resume scheduled passenger flights.
To support the ongoing protective measures our team will continue to work remotely but will be available for onsite meetings whenever possible

Frequentis Headquarters in Vienna continues production including all design reviews and acceptance tests. Due to a high grade of digitalisation of the delivery in the organisation,  Frequentis can ensure the ongoing project deliveries and the best possible support to our customer base.

We are fully committed to our customers and partners in the region to support the recovery of our economies.
We are looking forward to meeting all of our customers and partners again very soon to focus on projects and continue our joint efforts which will prepare us for when air travel resumes.
Nordics & Baltics
General note
Overall this region has been moderately impacted compared to others in Central Europe in terms of infections and death tolls.

General restrictions apply here, as in most European countries: stay at home, avoid travel, social distancing but no such harsh measures like in Italy or France.

Norway has decided on a stepwise normalisation; travelling to Norway for business reasons is possible under certain preconditions. Quarantine has been reduced to 10 days.

ICT infrastructure and capacity are available and working from home therefore manageable, also for our customers.
Customer note
All delivery and services are done by Frequentis headquarter, based in Vienna, Austria.
In general, Frequentis Norway tries to avoid or replace onsite activities with remote activities like e.g. site acceptance test which works well in many cases. Onsite activities are about to be resumed.
The sales team is fully up and in running, working from home, and having remote meetings with our customers. The Frequentis Norway office has re-opened with reduced capacity.
United Kingdom
Frequentis UK has implemented all the local UK Government guidelines and is continuing to support all Frequentis business in the region. 

We are supporting all the emergency services and critical national infrastructure so that these agencies can sustain their operations. 

Our priority is the NHS (National Health Service), but in parallel we will enable those who must maintain the restrictions around the country.

We have increased our capabilities in the region in order to support the projects and services that we are delivering in the region.

We are also supporting our colleagues from Vienna who are visiting the UK to assist with delivery of key projects.

We have put in place arrangements for remote testing of systems for customers.
Also, read here the official statement on the current situation around Brexit by Frequentis CEO, Norbert Haslacher, and Frequentis UK Managing Director, Andy Madge.

APAC
Australia & New Zealand
Currently there are no active lockdowns in Australia and only a few COVID-19 cases in international hotel quarantine. The state borders are open and there will be a travel bubble with New Zealand established which will allow regional travel. Domestic air traffic is already back at 80% of pre-COVID level.
Frequentis Australasia has offices in the four major cities Brisbane, Sydney, Melbourne and Perth and our business was therefore not affected during the travel restrictions.
Our regional customers appreciate that Frequentis has been continuing business as usual and providing extensive support. Frequentis is working with its customers on delivering the large infrastructure investments the Australian Government commenced to further stimulate the economy.
Singapore
Frequentis Singapore Pte Ltd remains fully operational with the entire team working from home as office buildings are closed. Singapore is currently expecting a second wave and expects the situation to last until early May. Our customers in Singapore as well as in the region carry on with the critical infrastructure they provide. Although we cannot travel for the time being, we are in close contact with all our customers in the region and provide the required support. 
AMERICAS
Brazil
Frequentis Brazil remains fully operational and available to answer any queries. 
We are working primarily remotely and from home, except for tasks that require us to be in the office or on site, where it is feasible.

Together with our local partners and clients we are continuously monitoring the situation, adopting temporary measures to prevent contamination, as well as to warrant the execution of ongoing projects.

Travel restrictions remain without doubt a challenge, but we are confident that together with our clients we can work out the best approach for each case.

As our customers carry on with their important missions, we continue to do the best to ensure that our systems are performing as they should during these difficult times.

We invite you to coordinate with us over virtual conferences to discuss your needs, deliver technical presentations, answers questions and, in some special cases, even remote solution demonstrations. 
Canada
Frequentis Canada Ltd. remains fully operational. Ontario, Quebec, and other provinces are back to full lockdown and in some cases a stay-at-home order, as Canada battles the third COVID-19 wave. We are back to working from home as a rule and only coming in to the office if required to support our customers. We will continue to adjust as required and to reassure our customers that we are here for them so that they can carry on with their important missions.
Our customers have responded with kind comments:
"Thank you for reaching out and supporting us in these strange times. We will keep you in mind as we adapt to our new operational circumstances."

"Thank you very much for your support. These are indeed challenging times. Please stay safe and take care of your family and staff. I can't wait till we can meet face to face again."

"Thanks Mike, we are actively monitoring our critical suppliers, so the update is appreciated."
USA
Frequentis USA is open for business, with limited staff in the building, following CDC (Centers for Disease Control) guidelines to maintain the safety of our employees and contractors. As of 5 p.m. March 12 2021, all restrictions have been lifted in Maryland. The mask mandate is still in effect. There is no quarantine requirements for travelers coming into the state. We are not changing our work at home policy as of yet. As part of the Defense Industrial Base and as a manufacturer in the Communications and Information Technology industries, Frequentis USA, Inc. is considered part of the Essential Critical Infrastructure Workforce and will continue operations as much as possible to meet our contractual commitments.
To ensure the safety and health of our employees and contractors while balancing the needs of our customers, Frequentis USA has implemented its Business Continuity Plan which includes: 
Staffing: Our strategy combines teleworking and on-site production to meet customer requirements and maintain schedules.  The safety of our employees is paramount and therefore on-site employees have been directed to follow strict hygiene and social distancing guidelines consistent with CDC guidelines.

Supply Chain Management: We have reached out to our suppliers to communicate the essential nature of their materials and services to our customers. Based upon initial inquiries and existing inventories, we do not anticipate any material shortages which would impair our ability to meet customer commitments at this time. 

Shipping/Delivery: Our shipping department remains fully staffed to maintain materials and product flow.

Warranty and Repair Services: Frequentis personnel remain available to promptly respond to hardware and software warranty questions and/or issues.  Repair services will continue without interruption.

Please note that we have restricted unnecessary air travel and facility visits for the safety and welfare of our employees, contractors, customers, and partners. However, as a company, we understand the importance of communicating with our important stakeholders and you have our firm commitment that as this crisis unfolds, we will keep you informed of any changes that could impact our commitments.
Thank you for your continued support as we manage our way through this COVID-19 crisis.